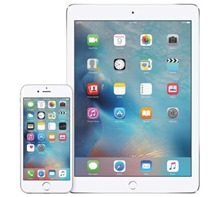 Here are a selection of 12 quick and simple tips and tricks For iPhone And iPad to help you get the most from your iPhone and iPad. I am  sure you will find these tips and tricks very useful.

1: How to Annotate a Image in Email
Tap and press on an image in an email you want to send. Than tap on Markup to add annotations.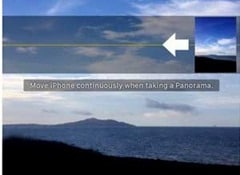 2: Change the panorama direction
Did you wished if you could change the direction of the panorama? Instead of left to right ? You can. Just tap on the arrow and you're done.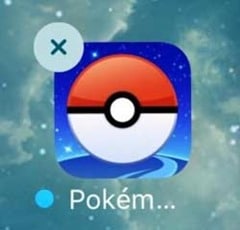 3: Delete apps
Just press and hold on any icon, this will to set them jiggling, then tap the X in the top-left corner to delete.
As of iOS 10 you can now delete built-in apps.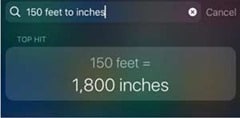 4: Quick Calculator and Conversions
You can perform simple calculations direct from the Search box. You can also do simple conversions.
Pause music using a timer. For example if you like to fall asleep listening to music, or just allot some time for relaxation.This is a great tip for you.
Set a timer and click on When Timer Ends and scroll to the bottom of the list and choose Stop Playing.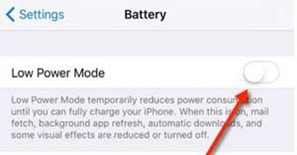 5: Low Power Mode
I love this feature. You can find it under Settings > Battery. To the end user Low Power Mode is something that they'll be prompted to turn on when battery life hits the 20 percent and 10 percent mark. Enabling it "temporarily reduces power consumption.When enabled, background app refresh, automatic downloads and some visual effects are reduced or turned off.
What you see is the screen being dimmed, a drop in performance, and the battery icon color changed to a fetching yellow.This will increase Battery life.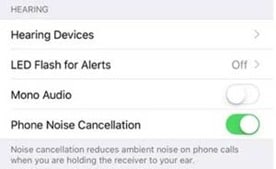 6: Flash LED for alerts
This is very handy tip if you work in a noisy environment or when you are in a silent zone.
Set the LED to flash when there's an alert by going Settings > General > Accessibility and under Hearing enable LED Flash for Alerts.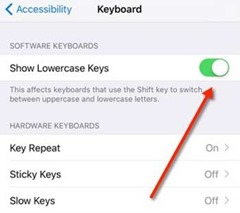 7: Show Lowercase Keys
Do you prefer the old keyboard? You can easily switch back to the old behavior by going Settings > General > Accessibility > Keyboard and toggling Show Lowercase Keys.
8: AssistiveTouch
Assistive Touch floats a small menu on your display (which you can move about on the screen to wherever suits you) that allows you to carry out gestures such as pinching or multi-finger swipes with a single finger, offers quick access to a variety of functions, and even allows you to activate Siri without pressing the Home button.
There are three ways to activate Assistive Touch:
Tap Settings > General > Accessibility > Assistive Touch, then switch on Assistive Touch
Tap Settings > General > Accessibility > Accessibility Shortcut and then activate Assistive Touch
Ask Siri: "Turn on Assistive Touch"
9: Disable Apple Pay from Home Screen
If you find this annoying, it's easy to disable. Go Settings > Wallet & Apple Pay and flip the Double-Click Home Button to off.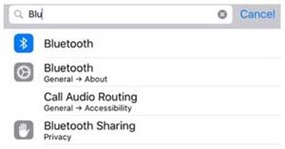 10: Searchable Settings
Know you've seen a toggle in the Settings app somewhere, but now can't find it? Just search for it. From the main screen in Settings pull down the screen to reveal the handy search box.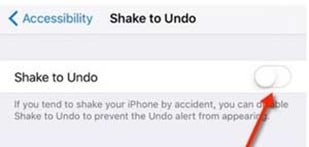 11: Shake to Undo
Now since iOS 9, you  can finally turn off this feature.
Go to Settings > General > Accessibility > Shake to Undo and toggle the switch.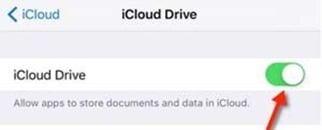 12: iCloud Drive
iOS 9 comes with an iCloud Drive app that allows you to interact with the files you have stored in iCloud, but it's been strangely hidden by default.
To reveal it go to Settings > iCloud> iCloud Drive and toggle Show on Home Screen.
So, Those were the Tips and Tricks for iPhone and iPad, I'm sure some may have been useful to you. There are many more, do share.
MORE ARTICLES YOU MIGHT LIKE
Ben Jamir is the Founder and Author of Tipsnfreeware. He is a part time Blogger, sharing his experience and giving a Helping hand to Home users. You will find here the best Windows Tips,Tricks and quality Freeware.