Google AdSense is one of the easiest way to monetize your blog. But placing the ads inside your word press blog is not always easy. Some word press themes do have the options to place the Google AdSense at the right places. But in most of the themes its really difficult to insert the Ad code where you want it.
That's why you need the google adsense plugins for wordpress. As per Google's own so called "Heat Map" shown below, there are just a few locations where Ads has the maximum potential to earn revenue.  You may like to read this post on " Tips for best Google  AdSense placement".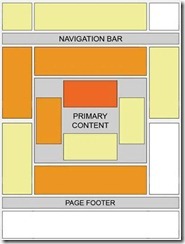 Two of the best Google Adsense plugins for wordpress.
1. Word Press Header and Footer  Plugin : This is one Plugin, you will love it. Its very simple and has just four options for you to place the Ad codes. That too  at the best locations that is the header area just above the Blog Title and at the  blog footer area just below your post.
Below is a Diagram to show you where you can place your Google  Ads with this plugin. Its 4 options are Meta header, Header, Footer and Blog footer area as shown in the image below in red color.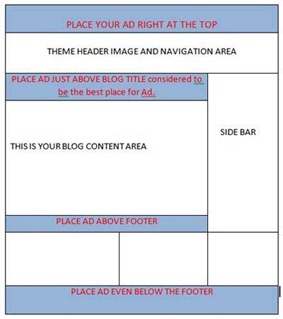 With Header and Footer plugin all you have to do is to copy the code and paste it where you want your Ads to appear in the Plugin's interface, which is very simple and plain looking. One of the best Google adsense plugins for wordpress.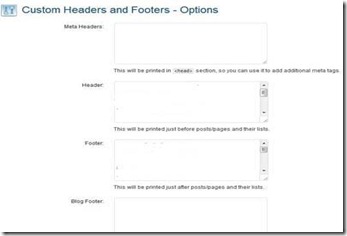 2: WP Insert :  Wp-Insert is the most powerful google adsense plugins for wordpress. Yet easiest to use Word Press ad management plugin which does a lot more than ad management.
Other than giving you the option to place Ads almost anywhere in your blog, it can manage your Google analytic, set up legal pages, tracking codes and also syntax highlighting.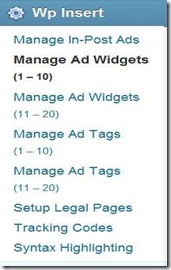 After installation you will see the Plugin WP insert on the left panel of your WP_admin window. Under the heading " Manage in-post Ads" you will get plenty of options to place your Ad code, including placing in the middle of your blog content.
All you have to do is to select the location click on the arrow to expand the tab and paste the code. There is also a dedicated button to instantly activate or deactivate the Ads if you wish to, with your codes still intact. 
I found this feature to be very handy because you don't need to copy paste the code every time you need to activate an Ad. An added advantage if you need to research which location on your blog is earning more.
Also see : How many Google Adsense can we display on a Single Post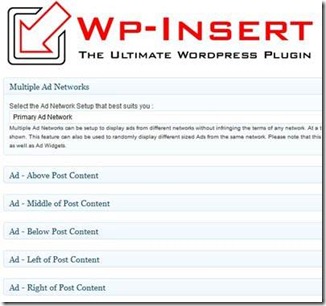 On the left you can see the options for inserting your Google Ad code. With Wp insert you can create as many as 20 Ad widgets which can be used to display Ads on your side bar too. But you will never need that much. 
Which Google adsense plugins do you use for ? Do you know any better plugin ? share your opinion and experience with us, and Good Luck with AdSense.
Ben Jamir is the Founder and Author of Tipsnfreeware. He is a part time Blogger, sharing his experience and giving a Helping hand to Home users. You will find here the best Windows Tips,Tricks and quality Freeware.