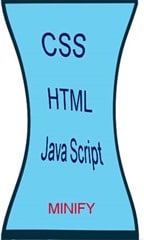 Which is the best wordpress Minify Plugin to speed up wordpress site ? I have tried almost all, searching for the best wordpress minify plugin, that are available there. Most of them ended up breaking up my site. Finally I settled for this two.
Page load time is the most important criteria to Rank high in Google search. And its every bloggers dream to achieve. There is no, one single method to speed up a word press site.
Combination of Catching Plugins like w3 total cache and WP super cache combined with word press minify plugins. Significantly reduces page load time.
W3 Total cache is a very popular Cache plugin. It has built in minify features. But its minify feature, most of the time breaks a site. Specially if the theme is not well coded. So most users usually disables the minify function in W3 total cache.
WP super cache on the other hand does not have minify feature. So you need to install and use a minify plugin, to further speed up load time.
So, which are the best Minify Plugin to Speed Up WordPress Site ?
I was a great fan of WP Minify, it worked well with almost all themes. But sadly the plugin author has not updated it for more than 2 years. So its compatibility with the latest wordpress releases is uncertain.
This is a very popular and one of the best wordpress minify plugin. It minifies CSS, HTML, JS files of your site, which helps to speed up your wordpress site. This plugin also allows you to add or exclude files that you don't want to be minified.
This plugin relies on WordPress's enqueueing system to minify your JS and CSS files, also provides friendly minify urls and CDN support. If you do not configure it correctly, it can cause problem. I have faced it on my site, so I have stopped using it.
Let me be honest, this is definitely a better minify plugin, than Better WP minify. It works straight out of the box. Just install it and under its settings page put a check to enable, Optimize HTML code, Keep HTML comments, optimize JavaScript code, and optimize CSS code. Save your settings and you are done.
It does offer some advanced settings for CDN and other functions, but I feel its best to keep those to default.
Conclusion:
Both these wordpress minify plugin, Better WP minify and Autoptimize are very good and effective. If you know what you are doing, than go for Better WP minify, it has some extra features in its Advanced settings.
But for a home user and newbies, I would personally suggest for Autoptimize. Its best to use with WP super cache plugin.I have found this two plugin compliment each other very well. If you are already using WP super cache, here are the best optimal settings for WP super cache.
Here is a screen shot of Gt Metrix score of my site using Wp super cache and Autoptimize.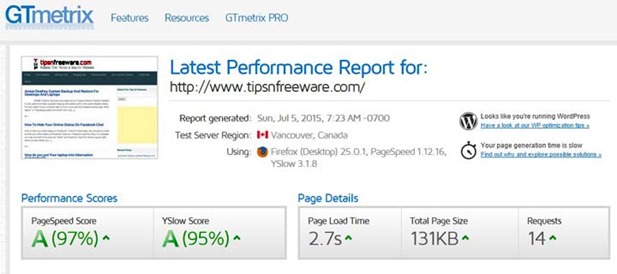 I am Ben Jamir, Founder and Author of this blog Tipsnfreeware. I write about the computers,tested free Software's, Tips, Tricks, Networking, CCTV and Information Technology on this blog. If you like my post /Tips then please like and share with your friends.