Don't Throw away your old smartphones ! Here are 8 Cool things you can do with your old Smart Phones..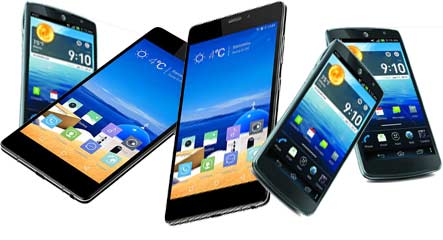 Most of us tend to replace our Mobile Phone after a year or two at the most.Rich guy's more frequently..
So what do you do with your old smartphone ? 
Wait ! don't just throw away your good old working smartphone yet. But if you want to giveaway to your near and dear ones! well that's great.
We all tend to have a emotional attachment with the old phone. If its still in working condition, here is a list of things you can do with your old smartphone. 
This is just a list we could come up with. May be you will have some more bright ideas, if so do share with us.
1: Your Personal Media Player: I personally use my old smartphone as my personal media player. If it allows just increase its memory capacity. Micro SDs are damn cheap these days. Store all your music collection in folders. Install a good Media player. Make your playlist. And yes, if you have a Bluetooth speaker set much better. If no, get one Bluetooth speaker sets are cheap. Connect / pair and you have yourself non-stop music system.
2: Alarm Clock: Don't want to miss the flight, or late for office. Use your old phone as an alarm clock. You can use a old cassette cover as a stand for the phone.
3: Digital Photo Display: With micro SD memory card becoming darn cheap, old smartphones can double up as an excellent backup device. You can store all your memorable photos on it. Trust me flash memory storage are more dependable. All you need is to install the free app Dayframe.
4: Portable Gaming Device: Playing Games on your newly acquired phone, will drain your phone battery fast. Frequent recharging will further reduce battery life. Using your old smartphone as a gaming device will be a smart option.
5: As a Universal Remote: All the present day smart TVs support remote apps. You can install the appropriate app and use the old phone as Universal remote.
6: Use it as GPS Navigation: Smartphones can double-up as an excellent GPS navigator. Just make sure that you download the latest Google maps on your old smartphone.
7: Make it Personal Testing Device: Android being a open source, there are thousands of app out there waiting to be explored. You can easily root your old smartphone and use it to test apps, before you install it on your new device.
8: All these above TIPS was for a working smartphone. If its dead (bricked) no worry. You can always use it as a paper weight.
Well, those were just a few uses of old smartphone, we could come up with. Got more ideas ? share with us.
Ben Jamir is the Founder and Author of Tipsnfreeware. He is a part time Blogger, sharing his experience and giving a Helping hand to Home users. You will find here the best Windows Tips,Tricks and quality Freeware.