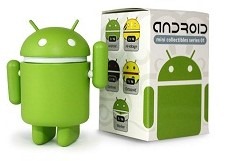 Android Smartphone Management Tool | All in one tool : Moborobo
Managing smartphones with Android operating system has been quite an issue with most users. Specially syncing the smart phones with the PC.Here is one tool "Moborobo" the All in one tool to manage all your Android based smart phones and tablets.
Moborobo all in one Android Smartphone management tool allows you to manage your Android device from your PC with ease. This is a must have smartphone management tool, if you have a Android based smartphone or Tablets.
What Moborobo smartphone management tool can do :
1. You can Backup and restore all your contacts.
2. Send and Receive SMS from your PC.
3. Download any number of Apps.
4. Download wallpapers and themes that fits your smartphone.
5. Sync all your multimedia files between the Android device and the PC
6. You can transfer contact data from your Android device to iPhone and vice versa
7. Add themes to your launcher
8. Customize your icons, dock
9. Customize Scrolling and transition effects
10. Create a customize phone with your own unique design in mind.
11. Sync music, videos and images between your device and PC with complete transparency by using the file manager
And many more features to help you take full control of your Android device.
This tool Moborobo can be easily installed on your PC or Laptop and managing your Android smartphones becomes fun and easy. Once connected with your device  the tool can easily manage your contact data, like sort, find, organize and even backup your contact data. Not only that it can also backup all your messages, you can also create groups for your contacts like friends, family etc and save it on your PC for future import and export of your contacts.
Advanced features of this All in one Smartphone management tool includes editing music playlists, setting ringtones and editing images. 
This tool is for the Android users who are worried about managing their smartphone in complex ways. It makes the management fun and easy. At the same time, it is also for IOS users.
Software Size: 20.0MB
Last Updated: April.1st
Operating System: Windows XP/Vista/7
You can find a List of Supported Device Here.
The List of supported devices is being constantly updated. Some Models may still be supported even if they are not listed in the supported list, so before giving up connect your device and try.
If you find the tool complex and difficult to follow, you will find a full Tutorial on how to use and troubleshoot Moborobo tool HERE.
Download MOBOROBO all in one Android management tool.
RELATED ARTICLES:
1. Top 5 Android Video Player Apps.
2. Best Free Android Video Player 2013.
Posted By: Ben Jamir
Ben Jamir is the Founder and Author of Tipsnfreeware. He is a part time Blogger, sharing his experience and giving a Helping hand to Home users. You will find here the best Windows Tips,Tricks and quality Freeware.