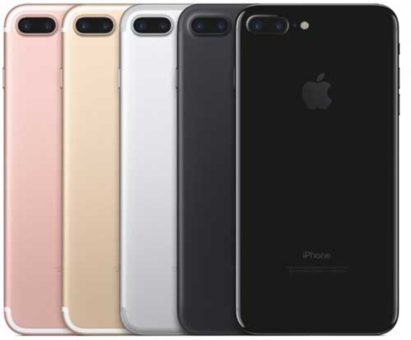 Update : Apple iPhone 7 and 7 plus has been made available in India from Oct 7 2016. Latest Price List you can find here.
The much awaited next generation iPhone is here. Apple have launched the iPhone 7 and iPhone 7 Plus on Wednesday, and is expected to be launched in India by 7th. Oct. 2016. Like every other  iPhone model iPhone 7 also carry a hefty price tag. Price is a crucial factor for Apple, specially for a country like India, which is a very price sensitive market.
iPhone 7 price in India starts at Rs. 60,000 for the new 32GB variant.
But as of now there's no word on iPhone 7 Plus price in India, or the price of other iPhone 7 variants. Both new iPhone models have an India release date of October 7, 2016: confirmed report.
Price of iPhone 7, all variant's in the US.
the iPhone 7 starts at $649 (approximately Rs. 43,000) for the new 32GB entry-level variant.
While the iPhone 7 Plus start at $769 (approximately Rs. 51,000) for same 32GB storage.
Apple has also doubled the storage variant on other models, with 128GB and 256GB models.
(Based on INR price calculated at the time of publishing this story. Exchange rates may vary.
** Price does not include local taxes, which may vary from state to state)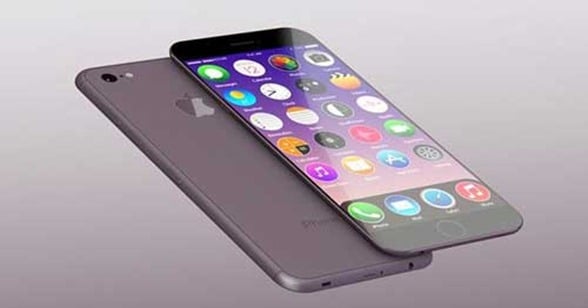 SPECS of Apple iPhone 7
Type:                             Smartphone
Shape:                            Bar
OS:                                 iOS, OS version : iOS 10
SIM:                              Nano SIM
CPU:                             A10 Fusion chip with 64-bit architecture Embedded M10 motion coprocessor.
CPU speed:                 quad-core.
Storage:                       256 GB, 32 GB, 128GB.  External Storage : NO.
RAM:                            2 GB
Battery: Apple iPhone 7
Talk time (wireless):
Up to 14 hours on 3G
Standby:
Up to 10 days
Internet use:
Up to 12 hours on 3G
Up to 12 hours on 4G LTE
Up to 14 hours on Wi-Fi
Wireless video playback:
Up to 13 hours
Wireless audio playback:
Up to 40 hours
Display Size :  Apple iPhone 7 : 4.7 inches, Resolution : 1334 x 750 pixels.
Sapphire display  for the 2016's iPhone 7 display. This screen offers a high degree of resistance at scratch. Shatter proof that turns for a better model than the actual Gorilla Glass. In fact, the Apple Watch has a sapphire display.
Finally, the new OLED or AMOLED screen offers many advantages on the new iPhone. Thinner, lighter, more flexible than the actual LCD, the OLED display is also more power efficient much better for the battery life.
NETWORK type:   GSM/EDGE (850, 900, 1800, 1900 MHz)
2G
3G
4G (LTE)
CAMERA: Apple iPhone 7
Main Camera : 12 MP, Front Camera 7 MP. Amazing Picture Quality. Best selfie phone. 
Other Features:
WiFi
Hotspot/Tethering
GPS
Bluetooth
Image Stabilization
Flash
Waterproof
SIZE DIMENSIONS : 138.3 x 67.1 x 7.1 mm :  Weight 138 g (4.87 ounces)
Cordless Ear Phone: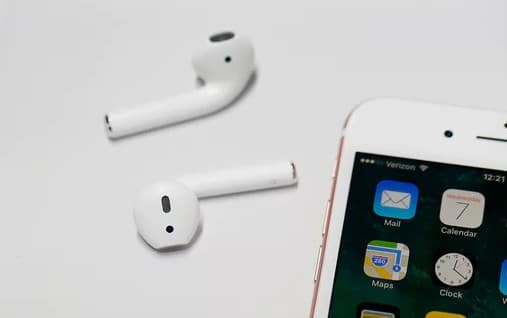 This is the most exciting thing about the iPhone 7. The end of the headphone jack. Helping  to have a thinner chassis, The Bluetooth technology will be used at its maximum thanks to new earphones that will be totally wireless.
So instead of the headphone Jack, a second speaker will appear in order to ameliorate the sound quality of the iPhone7.
In order to listen to music during the charge of the phone, Apple is thinking at a Wireless charging that can be including with the iPhone.
Ben Jamir is the Founder and Author of Tipsnfreeware. He is a part time Blogger, sharing his experience and giving a Helping hand to Home users. You will find here the best Windows Tips,Tricks and quality Freeware.