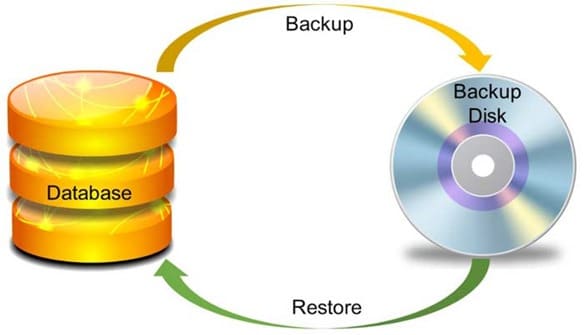 Recently I have talked about a free wordpress database backup plugin. And why its so important to backup data.
Most of us (specially bloggers) take it lightly when it comes to making backups of our wordpress database. We think it's a unnecessary hassle and not cheap.
What if I tell you, you're wrong. And show you that you can make your wordpress database backup automatically. Also store the backup securely on another server for FREE.
Yes ! you read it right. Here's how to go about it.
Step 1: Register / open a New Gmail Account
As of today Google's Gmail offers 15GB of free storage space and up to 20MB file attachment. This probably is the largest storage space and attachment size I have come across for a free account. It's a completely separate from your host. So even if your host goes down and loses everything, you don't have to worry.
Just go to http://mail.google.com  and sign up for a new Gmail account. I would suggest you use your blogs name as your mail (just a suggestion, you can use any name). It takes less than a minute to fill the form, and you have your free account with 15GB of space.
Step 2: Download and install WP-DBmanager.
Now that you have your free account and space. Download and install the wordpress plugin  WP-DBmanager this too is Free. There are quite a few wordpress database backup plugin, but I use this because I know it works. I count on this plugin because it gets updated with each word press release.
After installation, activate the plugin as usual.
Step 3: Configure the settings in WP-DBmanager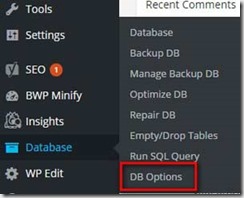 After installation, on the dashboard you will see a "Database" link on the left panel's navigation menu. Under it you will see quite few more options, but we will talk about "DB options" tab… click on it.
Under "Automatic Scheduling" choose Automatic backing up of DB either "everyday" or "Weekly" depending on how frequently you update your blog.

Don't forget to select "GZip Yes" this will compress your DB file small.
Under "Backup E-Mail options" enter the E-Mail you just created in step above. Now hit "Update Options" and you are done.

That's it, a perfect free wordpress database backup solution. Sit and relax WP-DBmanager will automatically mail you the database backup Gzipped to your E-Mail as scheduled.
NOTE: After installing WP-DBmanager you might see a warning message on dashboard.
"Warning !! Your backup Folder might be visible to Public". If you see such a warning message, we have a detail post here on how to fix "Your backup folder might be visible to public"
Till date this has worked perfectly for my Blog. I'm sure it will work for you too.
Ben Jamir is the Founder and Author of Tipsnfreeware. He is a part time Blogger, sharing his experience and giving a Helping hand to Home users. You will find here the best Windows Tips,Tricks and quality Freeware.