You don't need to be an certified Architect to design your home or an office. Recently I wanted to design a small house, but I was at a lost. Just didn't know where to start.
Than I came across this 3D home design software, that too FREE. I downloaded it, and started to play around with this 3D design software. All I can say its an excellent, fun and very easy to use software.
Don't worry, you don't need any previous knowledge to use this software.
Its very quick to start with and I was able to design my small house both in 2D and 3D in no time.
Through this post I would like to thank the developers for this easy to use 3D home design software.
This software 3D home design software has both Free and Paid version. But I tell you the free version is just more than sufficient for your personal use. Of course if you love the software, I would suggest you buy the paid version, not only to help the developers but also get all those extra features, which I'm sure you will be interested to explore.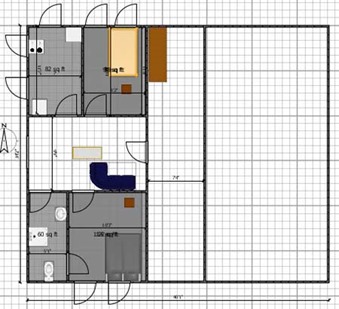 Here are some of the most useful features of 3D Home Design software.
1: Draw straight, round or sloping walls with precise dimensions with the mouse or keyboard.
2: Position/Insert doors and windows in walls by dragging them in the plan and Sweet Home 3D will compute wall holes.
3: Add furniture,Bathroom fixtures, Bedroom fixtures to the plan from a searchable and extensible catalog.
4: Change color, texture, size, thickness, location and orientation of furniture, walls, floors and ceilings with ease
5: Design the home in 2D and simultaneously view it in 3D from an aerial point of view. Navigate into it from a virtual visitor point of view.
6: Annotate the plan with room areas, dimension lines and texts.
7: Create photorealistic images and videos. You can also control sunlight effect according to the time of day and geographic location.
8: Import home blueprint to draw walls upon it, 3D models to complete default catalog, and textures to customize surfaces.
9: Print and export PDFs, bitmap or vector graphics images, videos and 3D files in standard file formats.
10: Extend the features of Sweet Home 3D with plug-ins programmed in Java.
11: Multi language support: 25 languages.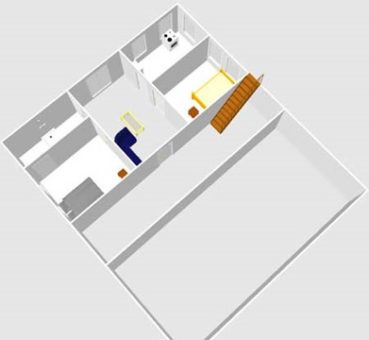 Conclusion:
This software, let me reveal the name " Sweet Home 3D" is a great application for getting started to design your very own Home or Office. Of all the applications that I have used so far, this 3D Home Design software is far the most useful, easy to use, not at all difficult to learn and the result is just beautiful. This is the best free 3D Home Design software.
You can download the free version of Sweet Home 3D.
Ben Jamir is the Founder and Author of Tipsnfreeware. He is a part time Blogger, sharing his experience and giving a Helping hand to Home users. You will find here the best Windows Tips,Tricks and quality Freeware.