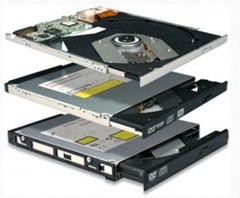 (Updated on 7 June 2015)
CD DVD emulation software allows users to run a CDs/DVDs image directly from a hard disk after mounting the image to a virtual disk drive. CD DVD emulation software works like having multiple CD/DVD ROM drives on your system.
With these CD DVD emulation software you can run the CD/DVD image files directly from your hard disk without the need to burn them in to disks. Virtual CD DVD emulation software comes in handy specially for playing games where you need to insert your Game CD/DVD in the optical drive.
Instead you can make and save an image file of the game and mount it on the virtual drive and play the game, which is much faster since reading data from the hard disk is faster than reading from the optical drive.
As we know that physical disk drives is usually limited to one but the number of virtual disk drives can be easily set to more than 10 or even 20 at no extra cost.
So Why do we need to have Virtual Disk Emulator Software ?
REASONS.
1. Run CD/DVD image files from hard disk without burning them to disks.
2. Speeds up access time since hard disks are much faster than optical drives.
3. Explore your important CD/DVDs  image files and retrieve them without burning on to a disk.
4. Image files helps preventing CD/DVD from scratches due to frequent use.
5. Keep backup copies on the hard drive, before your CD/DVD gets damaged or stolen.
6. Run disk images on netbook or a notebook which do not have a built in disk drive.
7. Run and play your games by mounting the image file without the need to insert the CD or DVD on the drive.
VIRTUAL CLONE DRIVE is a FREEWARE, one of the best cd dvd emulation software (in freeware category) which works and behaves just like a physical CD/DVD drive but it exists only virtually.
Image files can be mounted on a virtual drive from your hard disk or from a network drive and used in the same manner as you might use inserting a normal CD or DVD.
Virtual clone drive is a small software, installation is easy and fast. After installation when you start the program for the first time, it will ask you as to how many virtual drive you want to create. It can make up to 15 virtual drives (more than enough)
After selecting the number of Virtual you require click on OK. That's it. Next all you have to do is open "My Computer" and on the explorer window you will see the Virtual drive icons like any other physical optical drives with its own drive letter.
Whenever you need to mount an Image file right click on the virtual drive icon and from the context menu click on the "Virtual cloneDrive" – "Mount" , than just browse and select the Image file to mount.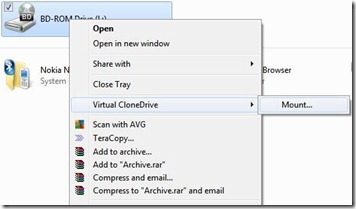 The software will than mount the Image file which you can explore, play games CD/DVD image files created and saved earlier.
Virtual Clone drive is completely FREE CD DVD emulation software, without any ad ware. 
Note: You may need Administrative rights to install. Right click on the file and choose "Run as Administrator" to install.
Compatible with Windows 2000/XP/XP64/Vista/Windows 7 32-64/Win 8/ Win 8-64.
Download the Latest version of Virtual Clone Drive.
You may also like to read:
1. How to improve Gaming performance of your Computer
2. Which is more important CPU speed or Memory.
3. Power plan for a Gaming Laptop.
I am Ben Jamir, Founder and Author of this blog Tipsnfreeware. I write about the computers,tested free Software's, Tips, Tricks, Networking, CCTV and Information Technology on this blog. If you like my post /Tips then please like and share with your friends.