Best Free Driver Update Software For Windows 
Find missing or outdated drivers for all your hardware components and install them with just a few clicks, with this free Driver update software for windows. Mismatched drivers , outdated drivers are the main reasons for system slow down and even system crashes. Your computers hardware Drivers are very critical component. But knowing when and how to update them is one of those computer things which many average computer users don't know.
So What is a driver?
System operating system Windows, doesn't know everything about every piece of hardware that is installed on a system. Just for an example you may have a network card installed, windows will detect and know that it's a network card but won't know how to make each and every possible network card to work. That's the job done by the hardware driver software or simply called as "Drivers". Driver update software for windows does the job of searching and installing the latest driver's for your hardware.
In most cases, drivers come with Windows when you install windows. So when you add a new hardware, windows detects it and just automatically installs the appropriate drivers. That's what we call it as "Plug and Play". But with so many hardware components available today, its not possible to have all those drivers included with windows. That's the reason why hardware manufacturer's includes the driver CD/DVD with your hardware.
On the same line again these hardware manufacturer releases updated versions of the drivers for the their hardware,from time to time, so as to make it perform better and also for different versions of windows. The problem here is how to know when a driver gets updated, or which hardware component of your system needs to be checked for a driver update. It's a daunting task considering the fact that there are so many components inside a PC and each of these is controlled by its own driver.
This is where a dedicated stand alone tool comes in handy, driver update software for windows, which scans all your hardware and related drivers and searches for any updated version from the manufacturer site and downloads for you.
DRIVER EASY is such a software a free driver update software for windows, which scans your system in search of all missing or outdated drivers, and lets you download those directly from the program's interface. The whole process hardly takes a few minutes (except for the download part which will depend on the size of the file"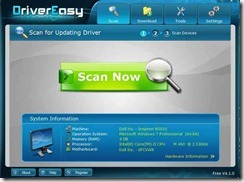 Its very easy to use. After installation of the software, just click on the big "SCAN NOW" button in the middle of the programs window.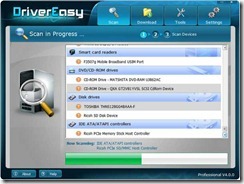 Within a few minutes the software scans and analyzes all the hardware of your system and displays a list of all necessary drivers for your hardware and software configuration, including the installed drivers, missing and outdated drivers. If you want to fix or download them simply click the "Get Drivers" button and Driver easy will display a list with direct download links for each one.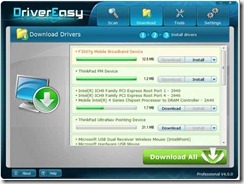 Main Features of DriverEasy :Free driver update software for windows:
Automatically Detect, Download, Backup, Restore and Uninstall Drivers.
Fix your Driver Issues.
Automatically Detect Unknown Device Drivers

Keep your Drivers Up-to-Date

Over 1,000,000 Hardware Driver Database

Driver Backup, Restore & Uninstall Features

FREE for Personal Use

Extremely Easy-to-Use
Type : FREE
OS : Windows
Download Link : DriverEasy
 So which Driver update software for windows do you use ? Know any one better, share with us.
---