Top 9 Must have Best Free Android apps. I'm sure that after reading this post on Best Free Android Apps ,must have apps. You will be one of those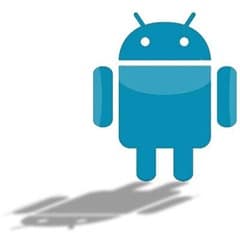 Android Power user. Android  is one of the most popular platforms used in cellphones, tablets and other mobile devices.
Google Play store is the official android app store and has more than 700,000 Android apps and most of them are available for free download. This huge collection of apps under various categories have this advantage for the Android users compared to other platforms. But at the same time this mega App Store is somewhat confusing for many users while choosing the best free android apps. Though Google play store has many free apps, all are not necessarily the best.
To help you get the best free android apps, we at Tipsnfreeware have chosen these MUST HAVE best free Android apps to make your smartphone life happier, smarter and easier than ever before.
We have used Numbers simply for sorting purpose. All the apps listed here are the best free android apps. Although the list can grow longer, yet these are the Must have apps for any android users.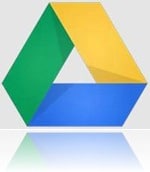 1. Google Drive
You will need to have a Google account to access all Google services with one single account.With Google Drive, you can store all your files in one place, so you can access them from anywhere and share them with others.
Use the Google Drive best free Android apps, to access your photos, documents, videos and other files stored on your Google Drive.Upload files to Google Drive directly from your Android device.Share any file with your contacts.Make any file available offline so you can view them even when you don't have an Internet connection.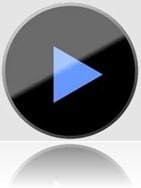 2.MX Player
MX Player is one of the best free android apps. A powerful video player that plays almost any formats of videos and supports sub titles. You can use the hardware Acceleration feature for more better experience. It supports multi-touch features that can be used to Easily zoom in and out by pinching and swiping across the screen. If you are a android user and don't have MX player to watch videos.Than you are definitely missing. You can read A full review of this wonderful app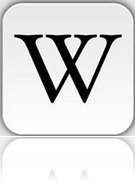 3. Wikipedia
I don't think you will need an introduction for Wikipedia.This is the best ever human compiled free Encyclopedia. Wikipedia has more than 20 million articles in 280 languages. This free android apps has  the following features, Save article to read later or offline, Search articles nearby. Share articles using Android "Share" function, Read article in a different language, full screen search. This is the official Wikipedia Android app. One of the best free android apps for any age.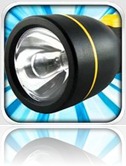 4. Tiny Flashlight + LED
You might be wondering why I have added this as a must have Best free android apps. Why do you need a flash light ? You got to use this app to know its usefulness. Incredibly simple and yet very useful  free flashlight application.Uses your device's camera LED / flash / screen as a torch.Tiny Flashlight is currently the best free led flashlight app on the market.
Supports the widest range of devices with camera flashlight (led flash)
Brightest flashlight / torch using the camera flashlight, which emits very intense light in the dark. It uses your camera screen as a source light if your phone doesn't have a flash LED.
This is must have best free Android apps. In addition it offers different light sources like  Warning Lights, Police Lights, Color Flashlight, Strobe Flashlight, Morse Code, Text to Morse, Manual Morse Code, Camera Light. You never know when these light sources will come in handy someday.
Download Tiny FlashLight + LED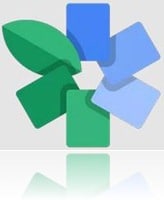 5. Snapseed.
As a photo app Snapseed is the best free android apps,you'll want to use every day. It allows you to make any photograph extraordinary with a fun, high-quality photo manipulation right at your fingertips. You can enhance, transform, and share photos with ease using advanced features from the leader in digital photography software. Built-in Google+ capabilities makes it even more powerful to share your images with your friends and family. Snapseed is a first class Photo editing App for Android users. Snapseed Android app has more features compared to Adobe Photoshop express. You got to use it to know its incredible features.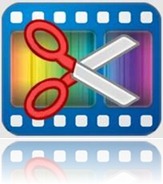 6.AndroVid Video Trimmer
Another must have Best Free android apps. Whether you want to merge many video clips into one video or want to split a video into multiple small clips, try this AndroVId Video Trimmer. AndroVid provides you the following functionalities like, Trim, merge, split, transcode, add music, apply effects, grab video frames, share your videos, convert to MP3 etc. You can also add many video effects such as Fade in/out, Gray Tone, Mirror, Negate, Remove Audio, Slow / Fast Motion, Swap U-V. This app also allows you to Upload your videos to Facebook , YouTube etc.
Download AndroVid Video Trimmer.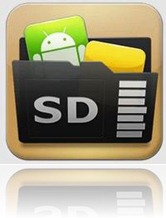 7. AppMgr III (App 2 SD)
With this app, you'll have more control over your ever expanding collection of apps. This is very important if you have a memory management issues. You don't have to check each and every app if it supports moving to the SD card? This app automatically does this for you and can notify you when an app can be moved?
AppMgr (also known as App 2 SD) is a totally new design app that provides the following components:
★ Move apps: moves apps to either internal or external storage for getting more available app storage
★ Hide apps: hides system (built-in) apps from the app drawer
★ App manager: manages apps for batch uninstalling, moving apps or sharing apps with friends
As a App management tool this is one of the best free Android apps on the market.
Download AppMgr III (App 2 SD)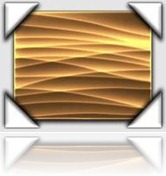 8. PicSpeed HD Wallpapers 500,000
PicSpeed HD Wallpapers is the most reliable android backgrounds application, with a large collection of unique, high quality images. With ever growing collection of quality and user interest by adding 100 cool,fresh pictures every day. All you have to do is open the "today's wallpapers" section and see for yourself. You can also use the app to crop, rotate and scale backgrounds or let the app cycle through your favorite images. Images are grouped in 400 categories, so you can find anything you can think of. This app is highly rated best free Android apps in Google Play.Has more that 500,000+ HD wallpapers for you to choose for your Home screen. Everything is free.
Download PicSpeed HD Wallpapers 500,000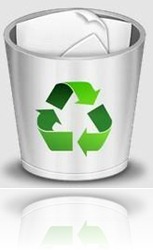 9.Easy Uninstaller
This is another must have best free android apps. If you frequently install apps to test and uninstall, than this is the tool you need. Easy to use, you can select multiple apps that you want to uninstall, and click "Uninstall Selected Apps" button to uninstall them.
Easy Uninstaller also supports app search & sort. Long press specified app, a context menu will pop up and provide more options. You can view app details by clicking "Application Details". You can share apps by clicking "Share", and you can search the app in the Google market by clicking "Search in Google Market".
Easy Uninstaller cannot uninstall pre-loaded apps in the system because it is limited by the system mechanism.But a very handy tool
***Preloaded apps cannot be removed***
I Know there are many more must have Best free Android apps, out there. But I feel these are must have ones to start with. You know more ? share with us.
Ben Jamir is the Founder and Author of Tipsnfreeware. He is a part time Blogger, sharing his experience and giving a Helping hand to Home users. You will find here the best Windows Tips,Tricks and quality Freeware.