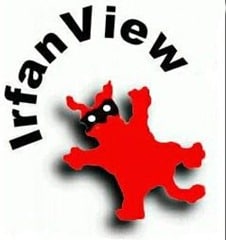 Best Free Image viewer for all your digital image collection.  The fact that digital photography has become so popular and so widely available. That most of our pictures will remain in Digital format either in a memory card or in a optical disk. And probably will never be printed,(as in the good old days) as we can easily view them on screens any time we want.
There are many software's to view your Images, some with simple features just to view your digital pictures. Some with loads of features which probably nobody uses or bothers to explore.
However in today's world, even a average users tend to look for additional capabilities in a Image viewer software. Apart from simple viewing and browsing capabilities.
So, how can we decide the best free Image Viewer software ? A very difficult task to select. Because Image Viewers belong to such a category of software that the quantity and quality of Freeware are so many, that to select and pick one as the best free image viewer is difficult. Simplicity, ease of use and powerful enough for the professionals becomes the ultimate deciding factors to choose the best free Image viewer.
IRFAN VIEW is such a Image viewer software. Considered by millions as one of the best free image viewer. Designed to be simple for beginner's yet powerful enough for the professionals. Irfan view is a small and very fast image viewer. A free(for personal use) with impressive file format support and tons of extras.
The professional will love to explore. Its an amazing application and very fast at displaying images. Apart from that, it offers plenty of functions for editing, converting, batch processing etc. You can see a full list of its features below. Some features I really liked is its re-sizing algorithm for example are outstanding and can be comparable or even better than the graphic software giant Photoshop. The user interface is simple and has not changed much over the years. It supports many graphic plugins, further enhancing its capabilities.
The Main Features of Irfan View: Best free Image Viewer:
Supports a wide range of file formats click here for list of file formats.

Thumbnail / Preview options.




Paint option – to draw lines, circles, arrows, straighten image etc.




Slideshow capability (saves slideshow as EXE/SCR or burn it to CD)




Support for Adobe Photoshop Filters (advantage point)




Batch conversion (with advanced image processing)




Multipage TIF editing




Multimedia player




Print option




Support for embedded color profiles in JPG/TIF




Change color depth




Scan (batch scan) support




Cut/crop




Add overlay text/image (watermark)




Effects (Sharpen, Blur, Adobe 8BF, Filter Factory, Filters Unlimited, etc.)




Screen Capturing




Lossless JPG rotation




Many command line options




Many Plugin's




No registry changes without user action/permission!—and much much more

Visit the site for Downloading the Latest Version of Irfan View.
Posted By: Ben Jamir
I am Ben Jamir, Founder and Author of this blog Tipsnfreeware. I write about the computers,tested free Software's, Tips, Tricks, Networking, CCTV and Information Technology on this blog. If you like my post /Tips then please like and share with your friends.