The Best Software, doesn't necessarily be a paid one. You can save a lot of your hard cash by using open source FREE software.
There are plenty of FREE software for windows in almost all Categories on the web that you can download and use. These free software are as good as the paid ones (if not better) and does your job free of cost. All you have to do is to search the net and find the best suited for you. Most of us are either too lazy or don't have the time to do that.
So here are the list of some top free software for windows system with links provided for you to download. Some, I believe you probably already know and using and some you didn't. But at the end you will wonder how did you missed these free applications.
So Lets Start Best Free Software for Windows With :

1. Office software suite: 
when we talk of office software suite, we instantly think of Microsoft office suite, I agree its very popular, widely used. Many are familiar about MS Office suite. but it its not free. What if I tell you, there is another office suite , which can do the job for you same as MS office suite and its totally free. The name of this office suite is OPEN OFFICE.Those of you, who are used to Microsoft office suite, will find no difference at all since the graphical interface and functionality is almost same as MS office suite. Try it and you will love it. updates are easy. Download Open office suite from here.
2. SECURITY TOOLS:

A virus infection, spyware or a malware getting entry in to your system can create havoc not only to your PC but also to others in the network connected to your PC.There are a lot of antivirus available now a day's both paid and free. But let me tell you no single antivirus will give you 100% protection against all attacks.

ANTI VIRUS : The best free antivirus as of now, with great reviews from the Internet security experts and also from users experience are AVAST and AVG.( We are not saying that other free Anti virus are ineffective). This is as per the huge number of users around the world. Both of these antivirus are free and does exceptionally well for securing your PC from external attack. Free versions of both are available for download.
You can download AVAST from here and AVG from here.
For Mal-ware protection you can download  Microsoft Security Essentials, its free.
Ad-ware is another nuisance, a free ad-ware blocker Ad-Ware Free can be downloaded from HERE 
3 : MEDIA PLAYERS: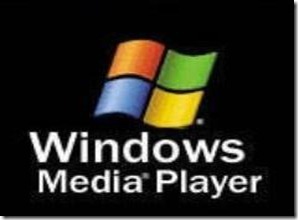 My first choice for media player is the MEDIA PLAYER CLASSIC. A free software.This player is in the field for many years now and most of you must be using it or aware of it. But not utilizing its potentials.
Have you heard about the K-Lite Codec Pack ? It comes bundled with Media Player classic as Extra Video codecs.. Its a complete package and contains everything you need to play your movies. There are three versions of the K-Lite Codec Pack: Basic, Standard and Full. For detail information and download of your choice check it here K-Lite Codec.
You can Also Download Media Player Classic Home Cinema here.
4: BROWSERS:
Like me, if you don't like the windows built in Internet Explorer, its easy to switch to another one. Mozilla Firefox leads the show. A fast and flexible browser with hundreds of plugins to enhance your browsing experience. Personally I still prefer Google Chrome. But the choice is yours.
You can Download the latest version of FIREFOX here.
You can Download the Offline Google Chrome here. 
BOTTOM LINE:    The list of useful free software for windows, can go on and on. But we tried to collect a few, which we feel is a must for any Home user, and best of all these are free. I am using all these and Liking it, no complaints.

One last word , just make sure that you download these freeware for that matter any software from Legit sites only. Download.com, Softpedia, SnapFiles etc.  are safe sites to download. Getting your software from a reputable source is absolutely essential.
Posted By: Ben Jamir
Ben Jamir is the Founder and Author of Tipsnfreeware. He is a part time Blogger, sharing his experience and giving a Helping hand to Home users. You will find here the best Windows Tips,Tricks and quality Freeware.