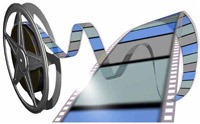 When we talk about Video editing, it might sound like a daunting task to many. Something which only an expert and advanced user can do. But believe me its not as hard as you may think. There are plenty of software tools that can make video editing a simple task, and with practice you can edit a video like a pro.
Now a days, electronic gadgets like Mobile phone, digital camera, Phablets are capable of taking videos. No matter how skilled you may be, your raw video footage will always need some editing.
So if you want to polish your raw video footage and looking for a free video editing software to add that professional look.
Here is a least of top 3 best free Video editing software for you to try .

    Windows movie maker is extremely easy to use. This is one free video editing software which users tend to overlook. Even though this comes bundled with windows for free. You just need to drag and drop clips of your videos. Windows movie maker immediately assembles them in order. You can than easily add transition effects and also special effects with just a few clicks.
Not only that, you can add Title, sound track, captions and credits. You can save your final video on your hard disk or even publish directly to Facebook, You Tube, Vimeo, Flickr.
Windows movie maker is Microsoft's free video editing software, packaged for both amateurs and experts. But the results you get with this free video editing software is far from amateurish.

   Avidemux is another free Video editing software. It supports numerous formats giving you a wide choice for your editing needs. Not only that it also supports many audio formats like MP3, WMA, AAC and WAV.
The size of the software is small but packs a lot of punch. It's a open source free video editing software, which helps you to join clips, cut them. It has a lengthy list of very useful filters which you can use to polish your videos. You can add Logos, crop videos, flip, Rotate, Resize, Sharpen, Remove noise. Control brightness and contrast, colors and more.
There are lot more options, which is beyond the scope of this post. You got to use it know its potentials. If you have time to learn Avidemux is worth a try.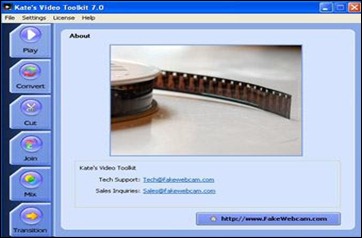 Another very easy to use free Video editing software. It's a All-in-one solution for all your video needs. This free video editing software can convert AVI, WMV, MPEG, MOV, MP4, 3GP and ASF files in to a variety of output formats like AVi, WMV, MPEG, MOV, VCD, and DVD.
Kates Video toolkits provides you with some basic but very useful video editing features like trim video files, join files. Transition effects, add a sound track etc. With this free Video editing software you can experiment with different combinations of any of the more than 70 3D transitions available, and add to it 50 plus effects. You can preview and watch before you finally decide to produce your movie.
That it, the top 3 Best Free Video editing Software, you will ever need to polish your raw Videos. Although there are many more, it all depends on individual needs and choice.
Posted By: Ben Jamir
Ben Jamir is the Founder and Author of Tipsnfreeware. He is a part time Blogger, sharing his experience and giving a Helping hand to Home users. You will find here the best Windows Tips,Tricks and quality Freeware.