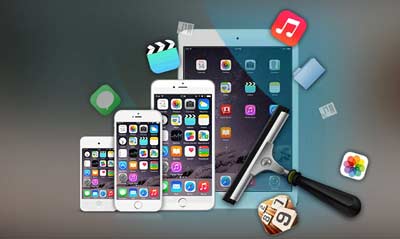 iFreeUp, a Free tool to Quickly clean and manage your iPhone, iPad: Best iPhone iPad Maintenance Tool

Clean large junk files to free up more space

Transfer all kinds of photos, music and videos

Export and import game records and app data

Optimize iOS performance to speed up your iPhone

Prevent privacy leak by safely deleting private files

 
Free up Space for all your Stuff
You take photos and videos on iPhone iPad every day. Problem comes when your  iPhone iPad runs out of space. iFreeUp provides iOS users with 1-click solutions to detect and clear temp files, useless and corrupted downloads, cookies and other kinds of big files. Sometimes, iFreeUp help you recover 2- 4GB storage space. 
Transfer All Kinds of Media Files
iFreeUp offers you very easy methods to safely transfer your precious photos, videos and music between your iOS devices and computer. This is very useful if you want to upgrade your iPhone or iPad. 
Export and Import Games and Apps
No matter when you want to back up your app and game records or change to iPad Air 2, iFreeUp can completely export your apps even with related app data and game records. Meanwhile, you are free to import games and pick up your game progress with a bigger screen of iPad. A tip: exporting infrequently used apps to your PC will free up more free storage space.
Optimize iOS Performance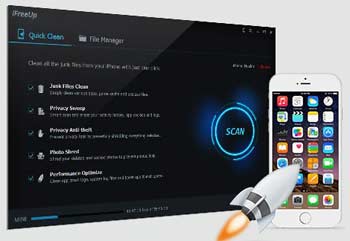 Similar to your computers, iOS devices especially those 8GB/16GB iPhone iPad over time becomes slow by junk files and different caches. iFreeUp can efficiently detect and clean junk files generated by both iOS system and third-party applications. In turn this tool accelerate data access speed with Flash defrag to speed up your iOS devices.
Maintain your Privacy, No Leak
Simply deleting photos on iPhone iPad doesn't mean they are invisible forever. There are special software can recover Photos deleted. iFreeUp will permanently delete and shred deleted photos and also other sensitive files. It also overwrites 5 passes or more, so its almost impossible to recover them.
Conclusion : iFreeup, without a doubt is one of the best iPhone iPad maintenance tool. The best part is its FREE.
FREE DOWNLOAD iFREEUP FOR iPHONE AND iPAD 
Ben Jamir is the Founder and Author of Tipsnfreeware. He is a part time Blogger, sharing his experience and giving a Helping hand to Home users. You will find here the best Windows Tips,Tricks and quality Freeware.