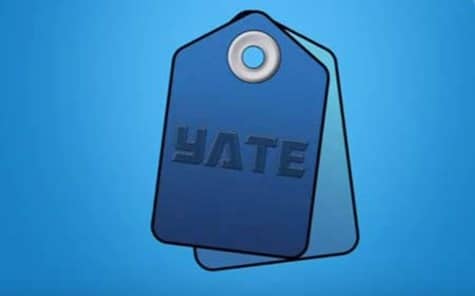 Here is a powerful yet very easy to use music organizer app for Mac, designed to help you create a comprehensive database for all your audio tracks.
The name of this application is Yate. Yate is a powerful but easy to use OS X application, that offers tools for tagging and easily organizing your music collection.
This application is compatible with MP3, M4A, AIFF, WAV, DSF and FLAC file formats. You can import the tracks for processing or link items from your iTunes music library.
Very good Music Tag editor
Yate has very well structured music tag editor, that can deal with various types of metadata. It can quickly import metadata for your music tracks from online sources like MusicBrainz, Discigs. Apart from that you can also manually edit each entry.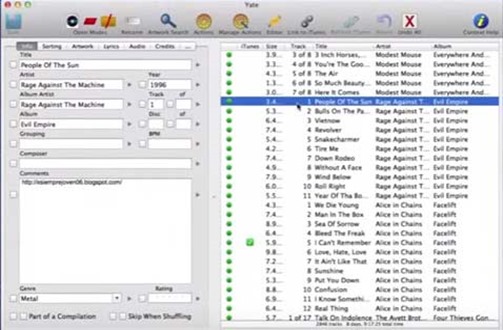 With this app you can also change the credits and album details, artwork, lyrics etc. The best part we liked is that, if you link items from your iTunes library, the changes gets reflected almost instantly in the media player. This is useful because, you can than organize your tracks by criteria with minimal effort.
Share your Tagged tracks with your friends:
Yate application, a music organizer app for Mac, comes with a collections of action scripts, already integrated with the app interface that can be employed to streamline certain tasks. You can also easily create new ones by using the predefined functions. This offers you to export your current project and be able to share the newly created metadata database with your friends easily.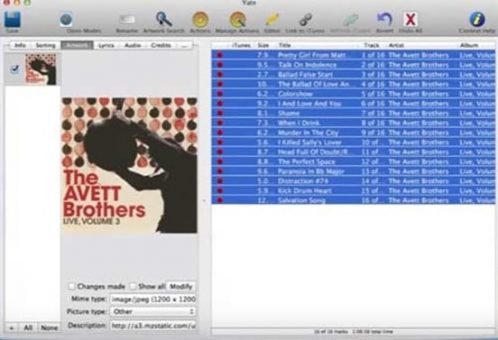 Hassle free Music organizer app for Mac OS, solution for tagging audio tracks effortlessly:
Yate, the Music organizer for Mac OS, offers you the easiest way to create a metadata database, quickly importing information and even artwork from online sources.
Apart from this, the app enables you to store personal details also. For example , purchasing info, your personal ratings. It can also memorize if you want to skip a track when shuffling.
See Also Best Browser for Mac OS X
Verdict:
Overall it's a fast, easy and the best Music organizer app for Mac OS.
MORE ARTICLES YOU MIGHT LIKE
Ben Jamir is the Founder and Author of Tipsnfreeware. He is a part time Blogger, sharing his experience and giving a Helping hand to Home users. You will find here the best Windows Tips,Tricks and quality Freeware.