The Best Related Post Widget for Blogger Blog :LINKWITHIN
I have found Related Post Widget From Linkwithin, as on of the best Related post widget for blogger Blog. Related post widget is a must for you.Related post widget is very important for any Blog, why because it increases the number of page views, and also helps your blog visitors to easily find your other related popular articles, instead of searching the archives. Related posts are usually displayed at the end of the post, making it easier for a reader to browse your other related articles. 
There are thousands of articles on related post widget for blogger blog, almost all requiring you to insert some or the other codes in to your template.
Now if you are not very familiar with HTML coding, it becomes very difficult to understand or manipulate the code. And tempering with your template code is not advisable.(if you don't know what you're doing)
Here I will show you how to install one of the easiest and best (my opinion) related post widget from

Linkwithin.com

as shown above.
First go to this

SITE

.

This site doesn't require any registration. You will see the following page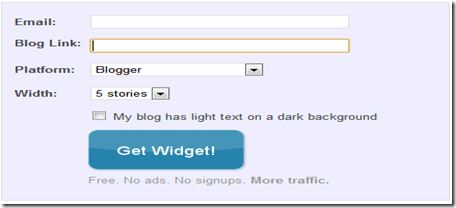 2. On this page fill in the required field, which is very obvious, nothing to explain here, you may of course choose how many posts to be displayed, in my case I choose five. If your blog has a dark background template, than put a check mark on "My blog has light text on a dark background".
3. Than click on "Get widget" button, and will get the following window.





4. Here just click on the highlighted "Install Widget" and you will get the following window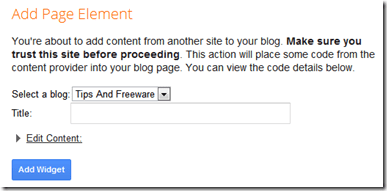 5. Here under the TITLE you can type "Related post" or "You may also Like to read" or what ever you want to. Than click the "Add Widget" button. That's it, as simple as that.
6. Now log on to your Blogger account, go to Design and there you will see the widget already in place, if its on the side bar just drag it and place it just below your blog post as shown below.Save your layout and log out.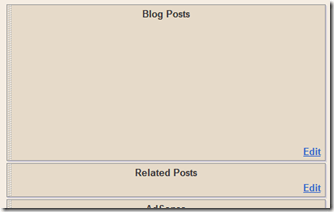 7. Load your blog , related post will be displayed like this







Very clean, nice thumb nail with post description displayed
Did you like this article? Do you know any other better related post widget for blogger blog? share with us.I feel this is one of the neatest widget and works without a flaw.Your comments and opinion will be appreciated.
Ben Jamir is the Founder and Author of Tipsnfreeware. He is a part time Blogger, sharing his experience and giving a Helping hand to Home users. You will find here the best Windows Tips,Tricks and quality Freeware.