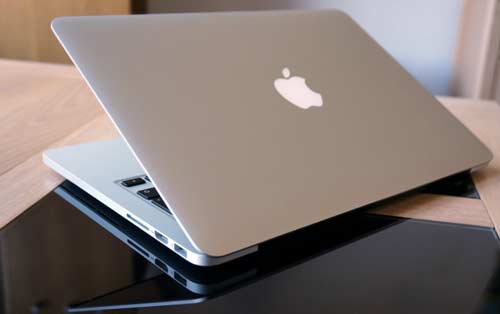 Just like any other PC, A Macbook Pro computer also collects junk and unused files. This collections of junk files eventually slows down your Mac.
Here is a free tool to make your Macbook pro run faster and more secure.
This tool will find and clean junk and unused files. This will make your Macbook pro not only faster but also Speed up boot time.
This free tool CCleaner, makes your Mac run faster and more secure. While CCleaner is a very popular PC maintenance tool for over a decade, it is relatively new to the Mac platform. This is a quick and easy to use tool, which makes your Mac run faster and more secure.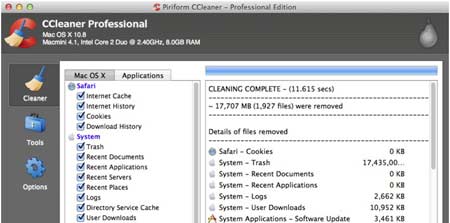 Reduce Clutter and Make Macbook pro run Faster
With one click clean your Mac of old clutter. Clean your recycle bin, temporary files and folders, broken permissions and many more. You can also remove installed programs with the click of a button. When you run any program on your computer, lots of temporary files are created. CCleaner removes these unused files, to free up valuable hard drive space, and making your Mac run faster and more secure.
Browse safe and Secure your Macbook pro
Websites that you visit, may track your online behavior with cookies, that stays on your computer. This tool CCleaner erases your browser history and cookies. Thus your Internet browsing stays confidential and your identity remains anonymous.
Ability for Full customization:
CCleaner for Mac gives you the flexibility you need. You get the option exactly what you want to clean. You can include or exclude files or folders and also choose which cookies (trusted cookies) to keep or delete.
CCleaner from Piriform.com is a must have tool if you are Mac user. Its a safe tool, the default settings will be enough for many users, to make your Mac run faster and more secure. 
Download the Latest version of CCleaner for Mac.
Ben Jamir is the Founder and Author of Tipsnfreeware. He is a part time Blogger, sharing his experience and giving a Helping hand to Home users. You will find here the best Windows Tips,Tricks and quality Freeware.