When Facebook first introduced the Timeline feature, there was a huge uproar. But its here to stay.If you've so far neglected to create a nice stylish facebook Timeline cover for yourself or for your Facebook Page, it's never too late to start. Because your facebook timeline cover photo is the first page your friends will see. And your timeline speaks a lot about you.
So how about creating your very own stylish facebook timeline cover instantly for free. The other day while surfing the net I came across this site accidentally. Offers free service to create stylish facebook timeline cover and many more photo effects online.
Well before I give you the Link for the site, lets do some home work.
I assume you already have a facebook account. If not you can open a free account here.
First choose a picture you want to use to make your stylish facebook timeline cover photo.
Now visit the site (Link to site given below).Two or three sample facebook timeline covers will be displayed. If you like, go ahead and click on it to choose, and follow the steps described below. You can also choose the option as per "Popularity" or "Ratings"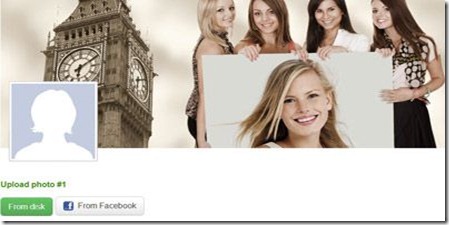 Once you have selected the design, click on the "Make your own Facebook Cover" button. On the next page you will be asked to upload a photo from your computer or from facebook collection.
If you have chosen a photo, click on "from Disk" to upload the photo. Don't worry about the size, you can re size it on the next page. On the next step re-size and select the area of the photo, than click on the "Go" button.
For a few seconds it will process your image and display the finished stylish facebook timeline cover photo.
You will get three options "Save to Disk", you can download the finished facebook timeline cover photo and save it on your computer. You can also "upload to facebook" directly from there or if not satisfied choose another Template.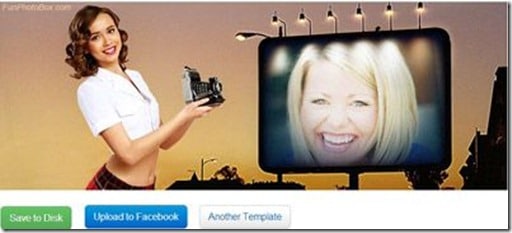 You can upload your finished stylish facebook timeline cover directly to your facebook timeline. A small window will be displayed for you to log on to your FB account. Login to your account, and the timeline cover photo will be uploaded to your facebook.
Final two Steps to finish this:
Step 1. Click on "Continue to Facebook" below to go to your Facebook profile.
Step 2. While on Facebook reposition the photo if required, but you don't have to since it fits the timeline perfectly. Than click "Save changes" to set your new timeline cover.
That's it, very simple easy and fast way of creating a stylish facebook timeline cover. All For FREE.
Now the Link I have been withholding, so that you could read the steps.
LINK: Make Stylish Facebook timeline Cover for free.
Posted By: Ben Jamir
Ben Jamir is the Founder and Author of Tipsnfreeware. He is a part time Blogger, sharing his experience and giving a Helping hand to Home users. You will find here the best Windows Tips,Tricks and quality Freeware.