Detail Price List of Apple iPhone 7 & 7 plus Launched In India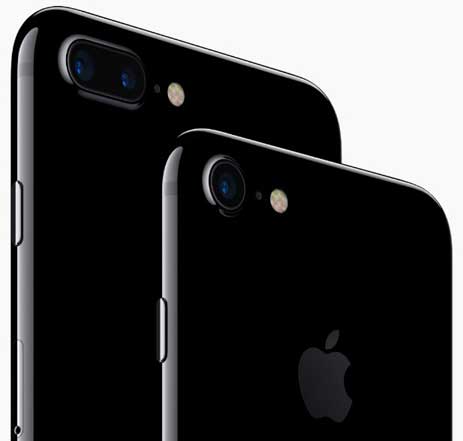 Apple's 2016 flagship iPhone 7 series has been made available on October 7 in India. But the enthusiasm  is modest at best, because of the price factor. Also they are going on sale only in evening at 7:00 pm.
If you are one of those Apple fan, and got the money to buy, here is the price list of Apple iPhone 7, and iPhone 7 Plus
Official price List of Apple iPhone 7 series in India:
MODELS
STORAGE
                   PRICE
           

Apple iPhone 7

32 GB

Rs. 60,000

128GB

Rs. 70,000
256 Gb
Rs. 80,000
Apple iPhone 7 Plus
32 GB
Rs. 72,000

 

128 GB
Rs. 82,000

 

256 GB
Rs. 92,000
Where to Buy ?
Apple's official online partner is Flipkart
You can buy online from the links given below
price List of Apple iPhone 7
Apple iPhone 7 (Rose Gold, 128 GB)
Apple iPhone 7 (Black, 256 GB)
Apple iPhone 7 (Rose Gold, 256 GB)
Price List of Apple iPhone 7 Plus with Link for online Purchase:
Apple iPhone 7 Plus (Rose Gold, 32 GB)
Apple iPhone 7 Plus (Black, 128 GB)
Apple iPhone 7 Plus (Black, 256 GB)
MORE ARTICLES YOU MIGHT LIKE