Download NVIDIA GeForce iCafe Graphics Driver 361.77 64-bit
NVIDIA GeForce iCafe Graphics Driver 361.77 64-bit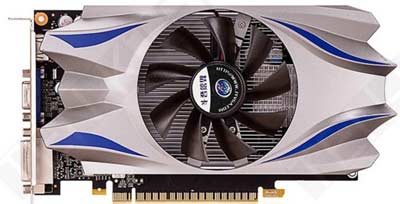 This driver is aligned with the launch of the newest GPU, the GeForce GTX 950. This new GPU has been designed to deliver the best performance in its class and incorporates the same advanced technologies found in the latest Maxwell architecture.
HOW TO INSTALL THIS PACKAGE :NVIDIA GeForce iCafe Graphics Driver
– Make sure that all system requirements are met.
– Save the downloadable package on an accessible location (such as your desktop).
– Locate and double-click on the newly-downloaded file.
– Allow Windows to run the file (if necessary).
– Read EULA (End User License Agreement) and agree to proceed with the installation process.
– Follow the on-screen instructions.
– Close the wizard and perform a system reboot to allow changes to take effect.
When it comes to applying this release, the installation steps should be a breeze, as each manufacturer tries to make them as easy as possible so that each user can update the GPU on their own and with minimum risks (however, check to see if this download supports your graphics chipset).
Therefore, get the package (extract it if necessary), run the setup, follow the on-screen instructions for a complete and successful installation, and make sure you reboot the system so that the changes take effect.
That being said, download the driver, apply it on your system, and enjoy your newly updated graphics card. Moreover, check with their website as often as possible in order to stay up to date with the latest releases.
NEW GEFORCE GPU:
– Supports the new GeForce GTX 950 GPU, based upon the second-generation Maxwell architecture
COMPATIBLE GEFORCE 900 SERIES:
– GTX TITAN X, GTX 980 Ti, GTX 980, GTX 970, GTX 960, GTX 950
COMPATIBLE GEFORCE 700 SERIES:
– GTX TITAN Z, GTX TITAN Black, GTX TITAN, GTX 780 Ti, GTX 780, GTX 770, GTX 760 Ti, GTX 760, GTX 750 Ti, GTX 750, GTX 745, GT 740, GT 730, GT 720
COMPATIBLE GEFORCE 600 SERIES:
– GTX 690, GTX 680, GTX 670, GTX 660 Ti, GTX 660, GTX 650 Ti BOOST, GTX 650 Ti, GTX 650, GTX 645, GT 645, GT 640, GT 630, GT 620, GT 610, 605
COMPATIBLE GEFORCE 500 SERIES:
– GTX 590, GTX 580, GTX 570, GTX 560 Ti, GTX 560 SE, GTX 560, GTX 555, GTX 550 Ti, GT 545, GT 530, GT 520, 510
COMPATIBLE GEFORCE 400 SERIES:
– GTX 480, GTX 470, GTX 465, GTX 460 v2, GTX 460 SE v2, GTX 460 SE, GTX 460, GTS 450, GT 440, GT 430, GT 420
COMPATIBLE ION SERIES:
– ION LE, ION
DOWNLOAD NOW
255 MB

Manufacturer:      NVIDIA
Category:  Graphics Board \ NVIDIA
Compatible with:  Windows Vista 64 bit / 7 / 8 / 8.1