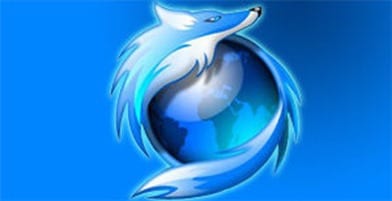 Firefox is a very popular open source web browser. Launched in the year 2004, Mozilla Firefox was the first browser to challenge the ever powerful Microsoft Internet explorer. Since than Mozilla Firefox team never looked back, released better and more improved versions. And today Firefox still ranks among the top 3 web browsers in the world.
The key features of this  popular free web browser, are its effective user interface, simple, fast and a very strong security features. Easy even for the very novice to use. Side by side its very popular with the developers, as its open source. And has a large community of advanced users.
SPEED:
           Those of you who have been using this browser, probably by now you already know about its impressive page load speed ( JagerMonkey JavaScript engine). Browser start up speed and graphics rendering are quickest among the the top three browsers. Mozilla Firefox also manages complex video and web content using layer based graphic systems.
SECURITY:
             With the increasing threat on the net, who is not concerned about online security.Mozilla Firefox was the first browser to introduce a private browsing feature. This feature allows you to use the internet more anonymously and securely. All your  history record, searches, passwords, download history, cookies and also the cached content are all deleted on shutdown.
PERSONALISATION:
                      Every user wants personalization, to suite ones own needs. And Firefox is no different, personalization is one of the best features of Firefox user interface. Right click on the navigation toolbar to customize individual components. Drag and drop items you want to move around. Its just the perfect web browser, use it to know it and be secure on the net.
Download the latest version of Firefox for Windows.
Download the latest version of Firefox for Mac Version.
Ben Jamir is the Founder and Author of Tipsnfreeware. He is a part time Blogger, sharing his experience and giving a Helping hand to Home users. You will find here the best Windows Tips,Tricks and quality Freeware.