So your two-year contract with the T-mobile network is finally up? Looking forward to change your network and switch to another carrier network to lower down your monthly call rates?
Now that unlocking T-mobile phone is legal, you have the freedom to use T-mobile network locked handsets on any network.
Thankfully, with the Unlocking Consumer Choice and Wireless Competition Act and the Federal Communications Commission (FCC), it has become really convenient for people to SIM unlock their handsets.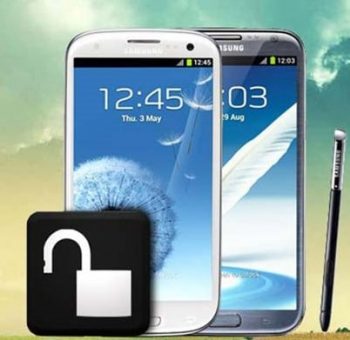 Unlocked Cell Phones – A Quick Glimpse
Now before you decide for unlocking the T-mobile network powered a smartphone, you should know about the "Unlocked Cell Phones" in detail.
Many of us might be aware of this concept. But, for all those individuals who're new to unlocked cell phones, here is a brief introduction –
To survive the cutthroat competition among cell phone manufacturers and service providers, there are many brands offering "SIM Locked" handsets in order to gain more and retain their existing customers. This is a common strategy followed by many brands in the cell phone service sector, which is one of the most competitive industrial markets nowadays.
As the name suggests itself, these handsets are tied or 'locked' to a specific service provider like T-mobile network. Which means you cannot use them on every network. But can only be used on a particular network provided by them.
Locked mobile phones typically work with the Subscriber Identification Module (SIM) card, which is supplied by the service provider. It is important to understand that you can use different SIM cards in the locked phone of the same service provider that has provided the cell.
An example would help you better understand: Suppose you're using a handset with the T-mobile network. You can use different T-mobile SIM cards in the locked phone. But, if you want to use a different service provider, then you've to get it unlocked.
For unlocking a T Mobile Network handset, all you need is unlock code, which you can get just by calling any third-party unlocking service provider.
There are a few nuggets of information you'll need:
•    The account holder's name and account number
•    IMEI of your device
•    Your phone model and SIM type
•    A finished contract
Now that you have that information by your side, all you need to do is just call your trusted third-party Cell Unlocks customer service representative and give your specific reason why you want to change. Also, you need to give the IMEI (International Mobile Equipment Identity) number of your handset. This is a unique number and you will need it, to get your phone unlocked.
A Quick Tutorial Explaining The Unlocking Process
Here is a small tutorial to explain the step-by-step procedure of unlocking T-Mobile handset. Before you get started, let me just tell you that there are many other hardware and software hacks that people are using for unlocking, but those are not recommended and entirely illegal now.
So, it is always a safe option to use the t mobile phone unlock codes to get rid of the restrictions of SIM locked device.
Step 1: Get the IMEI Number. Make sure you have the IMEI (International Mobile Equipment Identity) number of your handset. To retrieve the number, you need to type *#06# in your phone and the 15 digit IMEI number will be displayed on-screen. Note down this unique number accurately.
Step 2: Get the Unlock Code. All the cell phones are programmed with a specific software. Unlocking a device means you've to break the software configurations and it is only possible by entering a special unlock code.
To get the unlocking code, you must contact your third-party service provider's customer care department and verify your details like IMEI number, handset model and an email address where you'll receive the unlock code. Once you get the code, note it down and you're ready to unlock your gadget.
Which Ones Can be Unlocked?
When you're requesting for unlock code, make sure the handset has service provider portability. Typically, there are two types: GSM(Global System For Mobiles) and CDMA (Code Division Multiple Access) phones. Among the both, the CDMA based phones remain locked for a lifetime and you cannot use them with any other service provider.
GSM offers service portability via SIM (Subscriber Identity Module) card and you can get it unlocked. So it depends on the handset model, your device can be unlocked on air.
What's more? There are four things you need to keep in mind if you are unlocking T-Mobile Network phone:
•    It must be a device from T-Mobile
•    It must be attached to an account with "good standing"
•    It must not have been reported lost or stolen
Also, you need to remember that a customer is allowed for a maximum of two unlocks per year. So if you want to free your T-mobile cell phone from locked to a specific service provider, you must follow the above conditions. Good luck!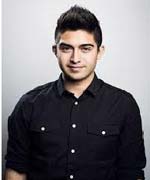 This Article is Contributed by
Cooper Mario
. Cooper Mario is experienced in unlocking Cell phone services and in this article he discusses about how to unlock T-Mobile phones by using the advance cell unlock services. You can contact the Author for any information's at
[email protected]
Ben Jamir is the Founder and Author of Tipsnfreeware. He is a part time Blogger, sharing his experience and giving a Helping hand to Home users. You will find here the best Windows Tips,Tricks and quality Freeware.