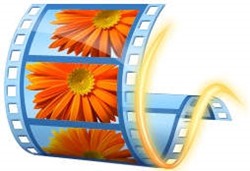 How to extract Audio from video in to mp3 file format. Don't worry we wont use any extra software. Its already there with you.
A video is almost always accompanied with audio (unless it's a silent movie). However sometimes you may want to extract audio from video for personal use. For example extracting the audio from a YouTube video.
Have you ever thought Windows movie maker can do that ? For years many overlooked this wonderful tool Microsoft has provided bundled with windows. So you don't need to install it separately. Lets see how we can easily extract audio from video with windows movie maker.
In a Hurry ? you can watch this short Video Tutorial to understand better  (Watch at 480P for clarity)

HOW TO EXTRACT AUDIO FROM VIDEO WITH WINDOWS MOVIE MAKER:
As I said earlier windows movie maker comes with windows itself. But for any reason if its missing. First you have to download it. You can download Windows Live essential which has windows movie maker or you can simply download windows movie maker alone.(latest version)
After installation, open windows movie maker. From the menu click on the "Add videos and photos".From the explorer window select the video from which you want to extract audio. Click to open.

Windows movie maker will load the video file. Depending on the size of the video it may take some time for windows movie maker to process the video file.
Once loaded click on file menu scroll down click on "Save movie". Under it you will see a lot of options to save movie. But since we need to extract audio from video, scroll down to " audio only settings" and click on Audio only. 
Once you click on the Audio only, the save dialogue window will open. Windows movie maker by default saves the Audio in MP4 format. But you can save it as windows media audio file (.wma). Choose the file format you want, select the save location.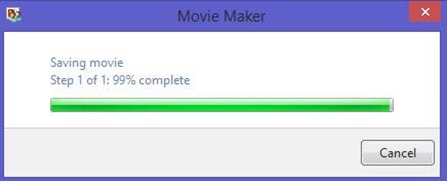 Windows movie maker will start extracting the audio from the video. Depending on the size of the video file, it may take a few seconds to minutes.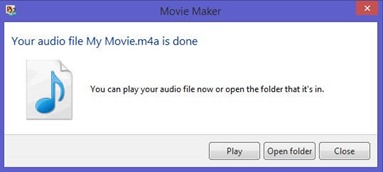 Once the extraction is complete, windows movie maker will show you the option to play the audio file or open the folder where its saved.
That's it, very simple and easy to extract audio from video with windows movie maker.
I am Ben Jamir, Founder and Author of this blog Tipsnfreeware. I write about the computers,tested free Software's, Tips, Tricks, Networking, CCTV and Information Technology on this blog. If you like my post /Tips then please like and share with your friends.