Posted By: Ben Jamir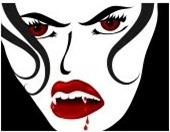 Data hungry Apps ! How secure are the Apps you use on Face Book ?  Few hours back I was checking my mail, I got a mail from Zone alarm ( a system security site) I am subscribed to, the headline of the mail said " How secure are the Apps you use on Face book" " What really goes on behind your back ?". The headline attracted my attention and I decided to read the link provided in the mail. Very interesting indeed and very alarming too.
Face Book ! without a doubt is one of the biggest and fastest growing social networking site. Almost everyday millions of people all over the world logs on to their FB account and almost the same number creates a new account. Why Facebook is so popular ? what's its magic to attract so many users ? that's a million dollar question and the answer is anybody's guess.
On top of it there are many web sites that allow you to log on with your Face book log in credentials, which many of us do  knowingly (those who are lazy enough to register) and unknowingly (careless surfers) click on the Allow button (allowing the website full access to your FB account and also allow to post on your behalf (that's crazy).
There are thousands of Face Book applications available, possibly around 500,000 Face book application (could be more) which millions of users uses just for fun and to share among FB friends. A recent study shows a completely different picture regarding the safety of these face book applications. Just to name a few of these popular face book applications are: The Sims Social, Scrabble (US & Canada), Angry Birds, Farm Ville etc. the list goes on and on.
Using Face Book Application is fine, But what goes on behind your back, is something to bother about. What your Face book apps know about you ? these Apps even know who your friends are.
10 popular Face Book Apps Privacy Scores, you may like to know, sharing with you here, I received in my MAIL (courtesy)

You can read the full article and comments here.
I am Ben Jamir, Founder and Author of this blog Tipsnfreeware. I write about the computers,tested free Software's, Tips, Tricks, Networking, CCTV and Information Technology on this blog. If you like my post /Tips then please like and share with your friends.