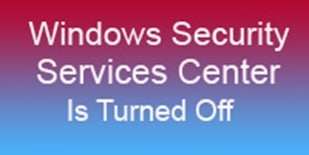 Many a times you may observed that Windows displays a security alert message Windows security service center is turned off . When you try to turn on it says "Security services center can not be turned on" .
Additionally you may also find windows firewall is also turned off. Windows OS comes built in with many security features. This is a very important feature of Windows and should be kept turned on all the time for windows security, on line.
You get these messages and not able to turn on the Security services center because service itself has been stopped.You will need to manually start the services.
How to Start Windows Security Service Center:
Step 1: To start windows services center, click on start button > click on RUN command or press [Win+R] on your keyboard.
Step 2: In the RUN field window type the command services.msc and press enter.This will bring up the  services window.
Step 3: Scroll down and locate the line "Security Centre" and double click on it. In the new window that opens, under the General tab click on the pull down menu on "Start up type" and select "Automatic (Delayed Start) and click on OK to save the setting as shown below.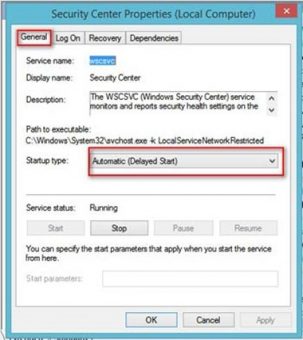 Restart your computer and the security center will automatically start with Windows.No more notification from windows.
Note: Update your Anti-virus and do a thorough scan of your system, some viruses turns off the security services.
Ben Jamir is the Founder and Author of Tipsnfreeware. He is a part time Blogger, sharing his experience and giving a Helping hand to Home users. You will find here the best Windows Tips,Tricks and quality Freeware.