Free Data Recovery Software,to recover your Data from Hard Disk,Memory card, External Hard disk.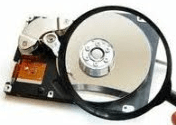 Free Data recovery software
Free Data Recovery software when Disaster strikes. Lost your valuable Data from your Hard disk? call in the world class FREE Data recovery software. RECUVA, one of the best program in the freeware category, as a data recovery software.
Do you click on the delete menu while pressing the "shift" key on your key board ? if YES ! than the file or folder you just deleted doesn't go to your recycle bin. It gets deleted straight way.
Accidentally deleted files normally can be recovered from your recycle bin. But what if you have emptied your recycle bin. Hard disk is failing, someone else deleted your file.
I'm sure your first reaction is Panic, because you just lost data that was probably very important. This is when Data recovery software, comes in to rescue.
RECUVA one of the best FREE data recovery software, good enough to be categorized as World class software as a data recovery software.
Deletion doesn't destroy files when its deleted. It simply marks that space as empty and available for use. If no data has been written on that space since the deletion, the data is still there and the file can be recovered.   
RECUVA (Pronounced as "recover") is a Free windows utility. A free Data recovery software, that can recover your accidentally deleted files from your computer. This includes files emptied from recycle bin. Files can be documents, images, music files etc,
It can be used in situations like, files deleted by the user from hard disk, memory cards (phone,camera), crashes or viruses etc.
The program is very easy to use and is as or more effective as any Data recovery software among the both free and paid categories.
FEATURES OF RECUVA FILE RECOVERY SOFTWARE:
Extremely easy to use, very small download.

Contains a simple wizard and advanced options- perfect for everyone.

Simple windows like interface with list and tree view

Recovers all types of files,office documents,images,Videos,Music,emails, anything.

Supports wide range of file system FAT 32,NTFS, NTFS5, NTFS+EFS

Recovers files from removable media (smart media,Secure digital,Memory stick,Digital cameras,Floppy disks,Compact flash cards,Smart media cards, secure digital cards etc.)

Recovers files from external ZIP drives, Fire wire and USB Hard drives.
NOTE: To successfully recover your data there are certain precautions you must take.
Stop using the Hard disk you want to recover as main hard disk since windows has disk and registry activity in the background.

Do not install the data recovery software (RECUVA) on the hard disk that you want to recover.

Do not save the recovered files on the hard drive that you are recovering.

You can greatly increase the chance of recovering your data's by minimizing your computer use as soon as possible.The moment you realize, you have accidentally deleted a file or folder, your first step should be to install RECUVA program.

Optional but, Percentage of recovery will be much higher and accurate, if you can use your hard disk as a slave drive (Drive from which you are trying to recover data) by connecting to another PC. Do not save the recovered files in the same hard disk from where data is being recovered.

Download the latest version of RECUVA DATA RECOVERY SOFTWARE
Posted By: Ben Jamir
Ben Jamir is the Founder and Author of Tipsnfreeware. He is a part time Blogger, sharing his experience and giving a Helping hand to Home users. You will find here the best Windows Tips,Tricks and quality Freeware.