---
RIOT : A Free Image optimization Software
What is Image optimization ? why do you need to optimize your Images ? Few weeks back I wrote an article on "How to optimize images for Blog in Photoshop". Photoshop is an amazing graphic software. But unfortunately its expensive, and the learning curve is too steep.
But there are alternatives (not a substitute) free image optimization software. Does the job with amazing speed and without much loss of quality. 
RIOT is a FREE Image optimization software and it stands for "Radical Image Optimization tool". It's a no-frills way to get your images compressed, re-sized , ready to be shared via E-mail, Social networks, Instant message.But the most important is its use as Image optimization software, specially for weblogs. 
Most has this misconception that simply making the image smaller while editing it in blog editor will reduce the image size but it doesn't necessarily make the file size smaller.
What are the benefits of optimizing a Image before uploading ?
It makes images quicker to upload. (saves a lot of time)

It makes your page load faster a lot faster (Good for SEO and your readers too)

You can fit more images into a limited space.
Image optimization for many may seem like a matter of size sacrificing quality. But as far as this tool RIOT is concerned it does the job so well, which even a trained eye can miss it. For an example see this two images.
  


This is the original Image. Size 301 KB at 300 dpi                                                                                                          

   


Same Image optimized by RIOT, size: 83.9 KB 300 dpi
Do you see any difference between the Two Images? Almost none and the size has been effectively reduced by more than 1/3rd.

RIOT is a tiny image optimization software of 1.15 MB. Installation is fast and easy.This is a Free Image optimization software. After installation the programs window is very simple doesn't occupy the whole desktop.
The interface is well organized and easy to understand, with all the options in plain view. All the details of the Image is shown clearly in the application window. Such as the file size about the original Image as well as the processed one. See below
| | |
| --- | --- |
| Here you can load your Image from the file menu | The application shows the processed Image instantly in the right pane. Size of both original and processed image clearly shown. |
The default settings of the application works very well for Image optimization. I could reduce an Image size of 829 KB which is on the left pane to 52.3 KB.shown on the right side, with hardly any noticeable loss in quality.
If you want to, you can further manipulate by using the "quality" slider to further reduce your image size and any changes made is displayed instantly on the right pane.
The application also has options to to adjust brightness, contrast, or gamma if you want to.

One interesting feature I have found is, the application has another option where you can enter you own desired file size in KB and your Image will be optimized, as per your specification. So you have control over your Image size.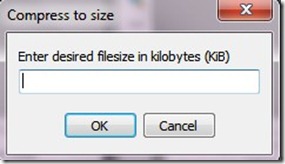 The best part is that you won't really notice the effects of the color drop as the changes are just too subtle for the human eye to detect.
However, all this ultimately translates to one thing we want, that is a lighter file. Apart from this RIOT can also strip the file metadata, which also reduces some bytes.
 For those of you looking for simply re size the images to specific values, there are a hefty collection of re-sample filters to help you obtain the best result.
In short its an awesome Image optimization software, designed to help you save images for the web, e mail, etc. with the best compression ratio and quality. This tool allows you to preview the resulting images and the projected file size allowing you to choose so that the Image is displayed perfectly well in the browser
Download the Latest version of R.I.O.T.
So how do you optimize your Images for uploading ? For a webmaster this is a must have image optimization software. Share your experience with us. 
Ben Jamir is the Founder and Author of Tipsnfreeware. He is a part time Blogger, sharing his experience and giving a Helping hand to Home users. You will find here the best Windows Tips,Tricks and quality Freeware.