Have you ever faced this problem, when Windows displays this annoying message "Cannot delete file" or "Access Denied"?. When you try to delete a file or rename a file or folder.
Windows normally displays these messages when your file is open or minimized in the task bar. And when you try to delete the file. Sometimes just by closing the open file you can delete it.
But many a times, windows just does not allow you to delete or rename a file/folder, even though its not in use. And windows displays the message cannot delete or access denied, whichever may be the case.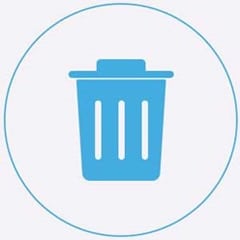 No More Cannot Delete or Access denied Problems:
IObit Unlocker is a free program that allows you to unlock in use or locked files. Allowing you to delete, rename, or move them.  Its quite common for applications to keep a file open, even when they are not being used.  So when you try to remove these files, Windows will display an error that states the file is in use and won't let you access it.
With IObit Unlocker, you won't be annoyed any more by messages like "Cannot delete file", "Access is denied", or like "The file is in use by another program or user".
It is a powerful tool designed to fix such kinds of problems, by terminating all related processes that prevent you from deleting or accessing files / folders that you need to.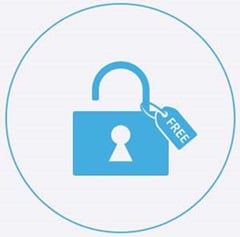 Guaranteed Data Safety and Disk Stability:
IObit unlocker with its multi-functions, including "Unlock & Delete", "Unlock & Rename", "Unlock & Move", and "Unlock & Copy", provides you a safe way to modify the files and folders on your PC to ensure your data safety and disk stability.
Light, Easy, and Free to Use:
IObit Unlocker, is a FREE, light-weighted and easy-to-use tool. Helps you delete, rename, move and copy the files or folders. So no more Cannot delete or Access Denied Problems.
DOWNLOAD the Latest Version of IObit Unlocker for FREE
Ben Jamir is the Founder and Author of Tipsnfreeware. He is a part time Blogger, sharing his experience and giving a Helping hand to Home users. You will find here the best Windows Tips,Tricks and quality Freeware.