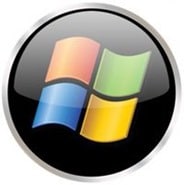 The absence of the real start button in windows 8 and subsequent release of windows 8.1, has become the main complaints from users. And may be, this could be the reason why windows 8, has not become as popular as windows 7. However, talks are doing the round that  another updated windows 8.x version, might finally have a proper start button. To satisfy the disgruntled users.
Many argue that, windows 8, is more stable than all previous releases, while many also say that its confusing and difficult to understand. The list of pros and cons for windows 8 is quite long, but the majority opinion points to one thing, the missing start button / menu most users miss.
While subsequent release of windows 8.x ? might bring back the start menu, if you can wait. But if you don't want to wait that long, the good news is that there are plenty of third party options, which will change the looks and feel by bringing the start button in windows 8 and 8.1
I have chosen three such applications (entirely my opinion,basing on GUI and options). Of the three, I will share one in details and links for the other two (given below), for you to decide.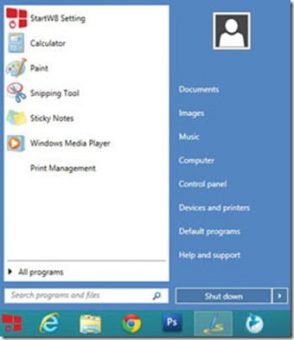 1 ) START 8: A very good application, light on your system and brings back the Start Button In Windows 8 And 8.1. The menu is fully functional, as we are used to. I have found start 8, as one of the most reliable in this particular category.
Installation is short, features the same layout as in windows vista and windows 7. Also includes features to quickly restart, lock, log off, shut-down or hibernate your computer.
There are other interesting features which you can experiment within the settings window. You can set the application to take you directly to the desktop, disable the top left hot corner and the charms hint corner, which is specific to windows 8.
There are more features to explore, but I leave it up to you to explore and have fun. But Start 8 is definitely the best in this category, as it keeps the appearance and layout of the menu same as windows vista and windows 7. So you feel at home.
You can download Start 8 from here.
The other two application worth trying and deserves to be mentioned here are
2) CLASSIC SHELL :         Download from here.
3 ) IoBit start menu 8:     Download from here.
Ben Jamir is the Founder and Author of Tipsnfreeware. He is a part time Blogger, sharing his experience and giving a Helping hand to Home users. You will find here the best Windows Tips,Tricks and quality Freeware.