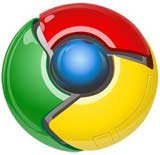 Google Chrome is one of the most popular and probably the fastest web browser. Make this web browser more useful with these Google Chrome Tricks, I bet you didn't know. These hidden tricks in Google chrome will make you WOW !
Apart from making your web surfing more comfortable make it  enjoyable too. I am sure most of you are already using Google Chrome. If no, than switch to it immediately.
Google chrome has too many hidden tricks (or Easter eggs) many just do not know.
So here are the 12 (twelve) top Google Chrome Tricks, you may want to try and see.
Note : All these tricks works on Google.com website. To Enjoy these Google Chrome features/ tricks / Easter eggs, you will need to Disable Instant Predictions Feature in Google Chrome.
Google Chrome Tricks You Have To Try 
All the tricks mentioned below works in Google.com web page. So open Google.com page on your browser and type the following in the search box and click on "I'm feeling Lucky" tab and see the magic.
I know without visual representation it does not make sense or appeal to readers. 
Here is the Video of Google Chrome Tricks…….
Ok ! connect to your internet, open Google.com and in the search box type the following one at a time and click on "I'm Feeling Lucky" and see and enjoy the Google chrome tricks, as it happens instantly on your monitor.
1: Do a Barrel roll
2: Google gravity
3: zerg rush
4: play break out in Google
5: Google sphere
6: epic Google
7:Google pacman
8: Google guitar
9: Google underwater
10: Google rainbow
11: Google snake
12: Google in 1980
Enjoy these Google chrome tricks
Ben Jamir is the Founder and Author of Tipsnfreeware. He is a part time Blogger, sharing his experience and giving a Helping hand to Home users. You will find here the best Windows Tips,Tricks and quality Freeware.