Back up All your windows Drivers for safety and Easy installation.     

There is one more thing more annoying than having to re-install Windows from a scratch after a virus attack or system failure or Hardware failure : Finding Drivers that came along with the Hardware.
Installing all the drivers one after the other is a pain in the neck, but we all have to do it once in a while. Worst of all, all your different hardware's drivers comes in their own individual CD or DVD, any of these might get misplaced, scratched and unreadable by your optical drive. That's when the pain in the neck increases. Back up all your windows drivers, for such situations.
DRIVER MAX is such a utility which helps you to Easily back up all your windows Drivers and allows you to easily re-install your windows drivers. Driver Max backs up all the drivers in your system and stores them in one convenient location. In case you need to re-install your driver(s) you can do so from the back up straight way without needing any driver CDs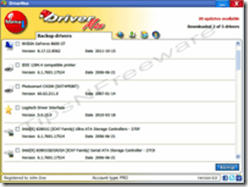 This Utility allows you to choose to back up all or only a few selected drivers and optionally compress them in to a Zip file to save space. The interface is extremely slick and the back up process is quick. DriverMax can display a complete report of all drivers (versions,release dates) installed on your system.
This feature is very useful when you are searching for any driver updates. DriverMax allows you to download the latest driver updates for your computer. Checking online for the latest drivers is the best feature of this utility. BUT you need to have a active internet connection plus a DriverMax account that can be easily created FREE straight from within the program.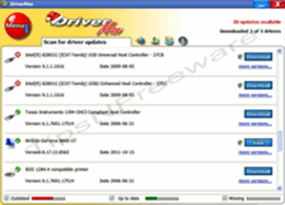 In most of the situations, when your windows is running slower are caused by faulty driver installations or outdated drivers. After Installation, DriverMax sits quietly in the system tray and informs you whenever there's an update for your drivers, giving the possibility to download and install them on the fly.
All in all DriverMax is a five-star product, for your driver backup and restoration. This is a must have utility if you are on windows, to back up all your windows drivers. The FREE version requires you to register on their site which is easy and can be done from the program itself.
Download the Latest Version of   DRIVER MAX.
Posted By: Ben Jamir
Ben Jamir is the Founder and Author of Tipsnfreeware. He is a part time Blogger, sharing his experience and giving a Helping hand to Home users. You will find here the best Windows Tips,Tricks and quality Freeware.