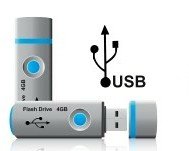 (updated) How to boost the speed of your Pen/thumb drives . We use these devices and we cant live without it. Since this is the most convenient way of carrying our files in our pocket (some times huge files considering the huge capacity thumb drives available now a days).
 But you may have observed sometimes transferring files in some pen drives are really slow. So here is a tweak which will which will show you How to boost the speed of your Pen/thumb drives.
By enabling this tweak, the write caching option in windows will be enabled.
HOW TO BOOST THE SPEED OF YOUR PEN/THUMB DRIVES:
Plug in your USB drive or Pen drive
Then Open My Computer- right-click on your USB Drive icon then click on Properties.
Select your USB drive Under Hardware's and choose Properties.
You will see a

dialogue box

saying " Optimize for quick removal".This option is selected by default.
Select "Optimize for Performance"option.
Now, remove USB drive and plug it again.
Than copy some files from the

drive

to your system or vice-versa. You can notice the speed increase.
After enabling this option in windows, make sure you use the Safely remove hardware option in windows each time you remove the USB/Pen drive from windows otherwise you might encounter errors or loose data with the pen drive.
Please do-not expect this tweak will give  exceptional speed boost to your usb drive but it will definitely come in handy while copying large files. A small TIP to 
Boost The Speed Of Your Pen/Thumb Drives.
Don't forget to protect your
Pen-drives
 and USB devices from
Viruses and Malware's.
Posted By: Ben Jamir
Ben Jamir is the Founder and Author of Tipsnfreeware. He is a part time Blogger, sharing his experience and giving a Helping hand to Home users. You will find here the best Windows Tips,Tricks and quality Freeware.