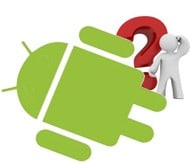 On a Windows PC its easy to boot in safe mode, by either pressing the F8 or F12 key when the computer restarts.. Booting in safe mode, allows you to troubleshoot many computer problems. It is also safer to uninstall any rogue software from your PC, if it was causing problem's or if a software doesn't get uninstalled in normal mode.
You can also Boot android phone in safe mode to troubleshoot. In safe mode, Android doesn't load any third party applications that you have installed.
If your phone crashes frequently, freezes, or if you find your phones battery drains way too fast. You can boot android phone in safe mode to troubleshoot, run in safe mode and and see if the issues still happen. If the issues are not there, than it's a third party apps causing the issues. Than you can safely uninstall such third party apps.
How to boot Android Phone in Safe mode:
To boot Android phone in safe mode (this method applies to Android 4.1 and later). Long press on the power button, until the power options menu appear on the screen. As shown in this image.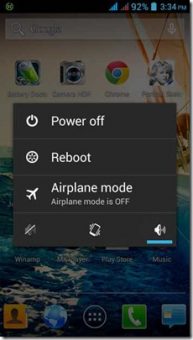 Now on the screen long press the "Power off" option, and you will get the option, if you want to reboot your Android device in to safe mode. Tap the "OK" button.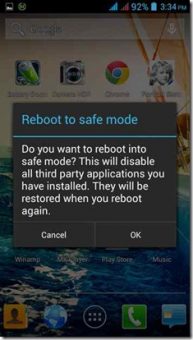 Your Android will boot in safe mode. While on safe mood the words "SAFE MODE" will appear at the bottom of the screen.
Trouble shooting for issues in Safe mode:
Remember in safe mode all third party apps that you have installed will be disabled. Any widgets that you have installed in home screen wont be present. You will have access only to those apps that came with your device. Now try using your Android phone normally as you would. If the issues like crashes, freezing and battery life issues appear to be solved while using the phone in safe mode, than the problem is with the third party apps that you have installed.
In safe mode the third party apps are disabled but you can uninstall them normally from settings > than Apps > locate the app and tap to uninstall. While its difficult to pin point which apps is causing the problem, try uninstalling the apps which you installed recently first.
While its time consuming to troubleshoot, but you may have to uninstall and reinstall the apps one by one to find which app is causing the problem. If you have major problems and can not identify the third party apps. You can skip this method and restore your device to factory default settings. But remember in this case you will lose all data, so make sure that you back up your data first.
Ben Jamir is the Founder and Author of Tipsnfreeware. He is a part time Blogger, sharing his experience and giving a Helping hand to Home users. You will find here the best Windows Tips,Tricks and quality Freeware.