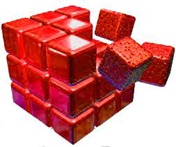 How do you change the registered user name in Windows PC. When you install windows fresh on a new computer or re-installing windows, you are prompted to enter name. Which is than saved as the registered owner of the PC and is saved in the windows registry.
If you want to know to whom the system is registered to. Open command prompt in windows and type winver and press enter. Windows will show the version of windows and also the name of person or organization registered to.
If you need to change the name of registered owner, for example if you have got a second hand PC. There's no obvious way. But of course there are third party tools which can do that. But do you really need to install a third party software just to change the registered user name in windows PC.
There's a very simple and easy way to change the registered user name in windows PC. Change it in Windows Registry within a few seconds.
Here's how to change the registered user name in windows PC:
Type regedit in windows search field and press enter. This will open the windows registry window.
Now in the left half search and browse to the following
HKLM\SOFTWARE\Microsoft\WindowsNT\CurrentVersion\ under this you will see both a " RegisteredOwner and " RegisteredOrganization" value on the right half.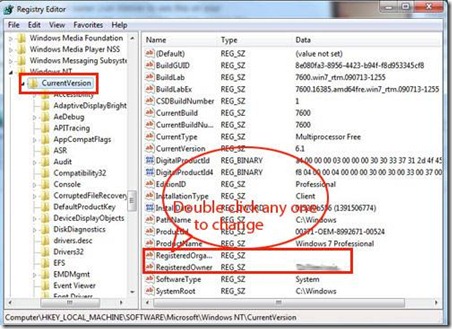 To change the registered user name, double click either one or both and change the name, and click on OK. Exit windows registry. That's it you have successfully changed the registered user name.
NOTE: Just a word of caution, if you are not sure what you are doing, do not play with windows registry. Backup your registry before attempting to modify registry entries.
Article Written by Ben Jamir
Ben Jamir is the Founder and Author of Tipsnfreeware. He is a part time Blogger, sharing his experience and giving a Helping hand to Home users. You will find here the best Windows Tips,Tricks and quality Freeware.