How to Display Your Profile Picture in Google Search Result. Follow this tip
(Updated as of now Google has stopped displaying Author profile picture in SERP. However if Google ever changes their mind….who knows)
You must have seen those cool profile pictures of the author that come up in certain google search results.These profile pictures are usually shown either before or next to the articles, and really looks great and authentic.Showing your profile pictures on your published articles makes it more authentic and proves authorship,very vital.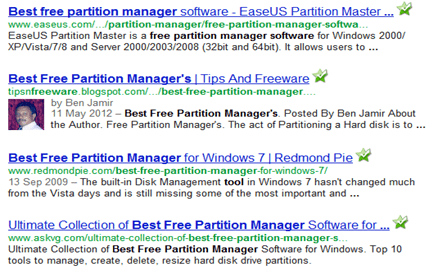 See above, that's the search result of one of my articles,see how it makes the listing stand out.It looks more professional and the click through rate on everything is higher with images, since the page looks more authentic.
This is a part of Google's new authorship program, which I think is very professional and will certainly have a great impact on future page search and overall ranking (SERP)
If you are a Blogger or author of a website, you would definitely like to implement this or do you? Here I will show you how to do it. Many author's have their own version,some work, some don't, some are just too confusing. Finally I came across this simple method of how to get your profile picture shown in google search results, and this really works. 
So how do you do it? This tip for the Blogger Blogs (Blogspot) 

To make you understand better I am dividing this tutorial in to following steps ,please follow them carefully and you will be fine. I'm afraid its going to be a bit lengthy post but you wont regret.
Create a Google+ profile first.

Replace your Blogger profile with Google+ profile you created.

Create a About me/us page on your Blog/web page

Add a link in your about me page to Google+ profile.

Link all your blog post pages to your about me page.

Add Google + profile link inside your template.

Test your settings.
STEP-1: First create a Google+ profile page, its very easy and free, and fill in all the necessary information's required. Upload a good profile picture of yours preferably a clear head shot. Your photo must be a square one 250 px X 250 px. in size.JPEG or PNG format.
Once your profile is up, note down your profile ID, on the left bar click on profile icon, your profile ID will be displayed on the address bar, note it down on a notepad, you will need it later. as shown below. Recently Google+ accepts 250×250 px or larger photos also.

STEP 2:    Replace Blogger Profile with Google+ Profile.
Now you need to link your Blogger profile to Google+ page.This can be done by replacing your Blogger profile with Google+ profile. To replace your Blogger profile to Google+ profile follow these steps.
Go to

THIS PAGE

  you will be prompted to log in.

Scroll down and accept their term and conditions by checking the box, but before that please read the terms very very carefully,because you are switching your blogger profile to Google+ profile, all your Bloggers followers will now see your Google+ profile(You can read more info page for further details) .After accepting the terms and conditions, choose your Blog(s) to add to Google+ about page, than click on ADD BLOG button. click on "Switch Now" button. That's it, you have now switched to Google+ profile.
STEP 3: Create a "about me" page in your Blog, if you already have than upload a profile picture of yours, preferably the same picture you uploaded in Google+ profile.You may or may not write anything in your about page as of now, but start the first line with a rel="me" Tag pointing to your Google+ about page as shown below. Your Google+ about URl you saved as explained above.
STEP 4: Start your first line in your about me page with this rel="me" tag
<a href="https://plus.google.com/Your Google+ ID number" rel="me">About Me</a>for example mine look like this
<a href="https://plus.google.com/114569447049067439400" rel="me">About Me</a> You just have to change the red color number with your ID number saved earlier.
This rel="me" tag verifies and tells the search engine that you are the author of this page.This Author page is now linked to your Google+ profile, telling Google that you are the owner of that Profile ID. In other words Google now knows YOU with that profile ID and is the Author of all that pages (your blog post) explained below. 
Now (This is crucial ) log on to your Google+ page, click on profile on the left side panel- than click on "Edit profile" on the top. Scroll down the page, under the "Contributor to" click on it, under label, type "About me" (without quotes) or what ever page title you have made.
Bellow that in the next box copy paste your "About ME" page URL. make sure to make public and save. Under "Other profiles" on the top type your exact Blog Title, bellow that your Blog URL, than save and than click finished editing, than log out.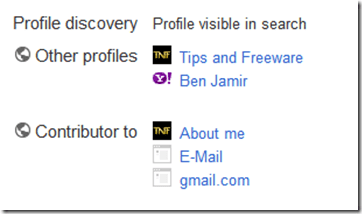 This step if very crucial since this cross links your Google+ profile to your "About me" page and back.
STEP 5:  Now you will need to connect all your posts to your "About Me" page by placing the"rel=author" tag. To do this log on to your blog account- go to dashboard –Design – add a gadget – HTML/Javascript – Leave the title blank – on the content put the following (copy paste)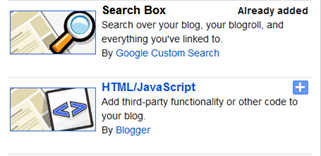 <a href="Your About Me page URL here" rel="author">About the Author</a>
Click on save , than drag and place this gadget in your side bar or footer, this tag will point all your published post to your "About Me" page, verifying you as the Author of the posts. To find your about me page URL, just open your about me page and copy paste the URL from the address bar of your browser.
STEP 6: Add your Google+ profile link on your template. This is one step, you probably may not have come across in any other tutorials, but I found it to be more effective and at least worked for me almost instantly.This could be optional too. In this step you just have to insert the "rel=author" tag with you Google+ profile about ID. To do this, from your
template design window click on the HTML button shown below

  Since you will tempering with your template, I will advice you to back up your template first. Than search for this <head>   by pressing control+F on your keyboard, copy paste it and it will be highlighted on your template HTML. Just below this code <head> copy paste the following
<link href='https://plus.google.com/106527290580119996124' rel='author'/>
replace 106527290580119996124 with your Google+ profile ID saved earlier.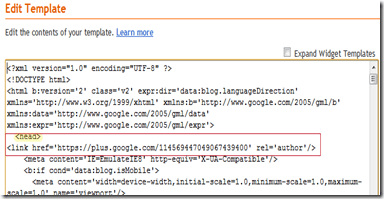 Save your template and log out.
STEP 7 :FINAL STEP Testing your settings: Well, now the most important part, to test it in Google rich snippets tool to check if everything's done correctly. Go to this PAGE you will see this window, type your Blog URL on the top.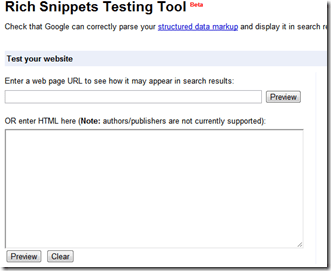 Under Test your website box type your main Blogs URL and than click the "Preview window" If you have followed the above procedure correctly after a few seconds you will see the following result.

If the Google search preview shows your profile picture on the right as above and a green  Verified: Authorship markup is verified for this page. 
Than BINGO you are done , you have set up your authorship correctly.If it doesn't show just re-check again all the steps.
That's it, Now all you have to do is wait for sometime, let Google crawl and index your page. It may take from a few days to few weeks, Google's policy.
Was this helpful ? do you know a better or shorter method ? Share with us.If it worked for you and you liked it.You may like to at least subscribe for my FEEDS and free E-mail subscriptions for all my future articles.
Posted By: Ben Jamir
Ben Jamir is the Founder and Author of Tipsnfreeware. He is a part time Blogger, sharing his experience and giving a Helping hand to Home users. You will find here the best Windows Tips,Tricks and quality Freeware.