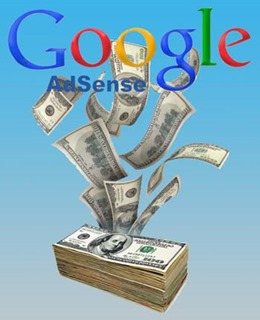 Many use to ask How to earn money online ? Internet is full of opportunity to earn money online.If you have the patients and know the right way.
But at the same time, beware of online cheaters and fraud sites, who may lure you with easy money. There is no such thing as easy money.
If you are a Blogger or own a website, the easiest to earn money online is through Google AdSense.
Google AdSense is one of the biggest online advertising agency. Google AdSense is a Pay per click (PPC) programme. If you are thinking what is PPC, Google displays Ads on your website / blog and you get paid if someone clicks on it.
Easier said than done….
So How To Earn Money Online: With AdSense
Having said that, Google AdSense is one of the best and easiest way to earn money online. This post is for those who already has a Blog or website and assuming that your site has been approved for Google AdSense.
If you are planning to apply for Google AdSense, here is a good article on How to get your Blog approved for Google adsense.

If your site is not self hosted. Than first get a good hosting provider and go for a self hosted site. Google prefers self hosted sites than those hosted for free, for example on BlogSpot or word press.

Go for the top level domain like .com, though that's not mandatory, but preferable.

Your Blog / website must have good quality unique content.Google loves content -rich websites.Don't copy paste articles from other sites. Google is smart enough to catch that, and you may be penalized.

Choose a good theme, your site must appear professional. Get help from professional if you need to. A good designed site attracts readers as well as search engine bots.  Use menus and category wisely for easy navigation.
When you apply for Google AdSense, use your real name and working E-mail. Your name must be as it appears on your Bank account.

Provide Google with working Home postal address. Google will send you a 4 digit PIN by post, which you will have to enter in your Google AdSense account page. This is to verify your residential postal address.

Judiciously  use Google webmaster tools and analytics to optimize your site.
If Google AdSense is already working on your site, than you are good to go. But it does not end there. Its beyond the scope of this post to share all the TIPS to maximize earning, it would be too long.
Here are some detail posts, I wrote.Why not read them to further optimize your site to earn money on-line, with Google Ad Sense.I am sure these TIPS will be of help.
1: Best Google AdSense Placement TIPS.
2: Best performing Google Adsense size to earn money online.
3: How to display adsense below navigation bar without a plugin.
4: How to customize Google adsense ads to best compliment with your site.
CONCLUSION: There is no doubt that as of now Google AdSense is the best way to earn money online. I know for a new comer it may sound difficult, but its not so. But if you break Google's TOS and get banned, than its really difficult to redo it. So here's How to Avoid violating Google AdSense terms of service and play safe
That's it ! I hope these simple TIPS will help you to Earn money online, and lots of it, Good luck and Happy Blogging..
Ben Jamir is the Founder and Author of Tipsnfreeware. He is a part time Blogger, sharing his experience and giving a Helping hand to Home users. You will find here the best Windows Tips,Tricks and quality Freeware.