Bluetooth technology has made it easy to connect gadgets wirelessly to your computer or laptop. Bluetooth enables you to connect your computer, laptop, tablet, smartphone or any Bluetooth enabled gadgets.
Recently I got a Laptop with Windows 8 pre-installed. Being used to windows 7 for a long time, for sometime I could not enable Bluetooth to add my smartphone. Its there but unlike windows XP and windows 7, it's a little tricky. So I thought let me share this, how to enable and add Bluetooth gadget in windows 8. This might help to many home users.
Here's How | To Enable and add Bluetooth gadget in Windows 8:
If in a hurry !! you can watch this short video !

1. Make sure your devices Bluetooth is on : Somehow Many of us do forget this part. So make sure its on.
2. In windows 8 from the start screen, fetch the charms bar. You can fetch the charms bar by placing the mouse pointer at the top or bottom right corner of the screen. Here click on settings.
3.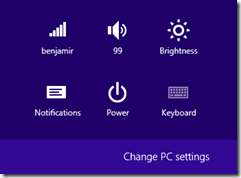 Than click on " Change PC Settings"
4.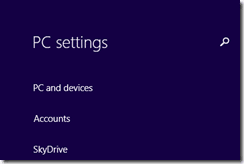 Under PC settings, Click on " PC and Devices"
5.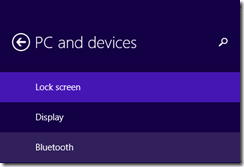 Under PC and Devices settings click on "Bluetooth"
6.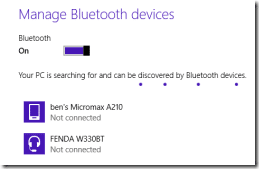 Now you will get the "Manage Bluetooth devices". Here click on the Bluetooth on / off switch, to turn on Bluetooth.
Once you turn on the Bluetooth, your PC will start scanning for any Bluetooth devices. If your gadgets Bluetooth is turned on, its icon and name will be displayed and you can proceed with the onscreen instructions to pair your device. You can also see the Bluetooth  icon notification on the task bar.
Once successfully paired, you can use your device, for whatever purpose you want to. This pairing is onetime process. Next time whenever you switch on the devices Bluetooth your PC will automatically detect it. All you have to do is click on the Bluetooth icon on the task bar and select the gadget to connect.
Posted By: Ben Jamir
Ben Jamir is the Founder and Author of Tipsnfreeware. He is a part time Blogger, sharing his experience and giving a Helping hand to Home users. You will find here the best Windows Tips,Tricks and quality Freeware.