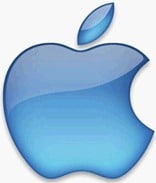 How to find mac product key. A Mac is a type of personal computer manufactured and marketed by Apple. Though not as popular as Microsoft windows PC, still it has a strong followers. 
Mac product key finder is a freeware tool which helps to find Mac product key, or if you need to make a backup copy for all the software's installed on your Mac system. This tool once installed and run, it scans your Mac for all installed applications and displays product keys (serial numbers) on a clean interface.
You are also given the option to directly take a print out or save it as a file (as a Text, HTML, XML, CSV or PDF format). This is a very useful tool for backup purposes to find Mac product key  before it is too late.
Apart from finding your Mac product keys, this tool also recovers serial numbers of your devices such as iPod, iPad, iPhone if you have connected them with iTunes before. This feature can prove to be very useful, if you happen to lost your gadget or some one steals your expensive (iPod, iPhone etc) you can easily get the product key and give it to the security agencies.
However currently the list of supported software is quite small, 69 programs only including Microsoft Office 2008, Adobe Photoshop CS3 to CS5, panic coda, panic transmit, parallel desktop, cleanMyMac etc.
This is a FREEWARE, supports Mac OS X 10.5 or later, Intel or PowerPC. This tool doesn't require any Internet connections to work, so you can install and use it safely, to find your Mac Product serial key, without any fear of your data being compromised.

Download Mac Product Key Finder. 
Suggested Reading:
1. How to Find your Windows Product Keys.
3. How to backup all your drivers. 
Posted By: Ben Jamir
Ben Jamir is the Founder and Author of Tipsnfreeware. He is a part time Blogger, sharing his experience and giving a Helping hand to Home users. You will find here the best Windows Tips,Tricks and quality Freeware.