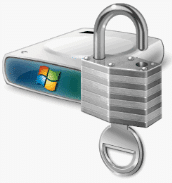 (updated)How to Find your windows Product Key, if you have lost the installation DVD, or just forgot to note down the product key.
This can happen, many of us are just careless. So if you misplaced your all important windows product key. And  you need to re-install windows all over again, there's still hope.
The easiest solution to get back your precious windows product key is using the Magical Jelly Bean Key finder tool. 
This tool is too simple to use and helps you to find your windows product key. Just open the application and let it do its magic. The program automatically retrieves the windows product key from the registry. Displays it in a clean and friendly interface.
Magical Jelly bean Keyfinder also shows other useful information's like Windows version, owner and name of the computer. It even gives you information, from what type of media the operating system was installed. Now that's a cool feature. Another feature is the ability to retrieve product keys from un-bootable Windows installations.
Magical Jelly Bean Keyfinder is a  FREEWARE, easy to use to find your windows product key. Serial numbers for operating systems like Windows 7, Vista, and XP and for many other programs like Office 97, Office XP and games. This tool comes with some extra goodies.  
It not only retrieve's your product keys but also allows you to store your product key in a safe place. You can either print it directly for safe keeping or save it on a text file or CSV document.
For a tool with this magic its very light on computer resources so it can be safely used even in older machines. Very easy to use, acts instantly to recover and find your windows product key. Basically it has just one trick and it does it well, in fact quite well.
Download the latest version of Magical Jelly Bean Keyfinder.
Ben Jamir is the Founder and Author of Tipsnfreeware. He is a part time Blogger, sharing his experience and giving a Helping hand to Home users. You will find here the best Windows Tips,Tricks and quality Freeware.