Fix and Repair MBR error in Windows
What is MBR
MBR is the master boot record of a hard disk. It is created on the first partition when you first install Windows.
MBR consists of three parts, i.e. Boot Loader, Partition Table and Magic Number. Boot loader is a program that loads an operating system when a computer is turned on. Partition table records partition information on local disks. Magic number(0xAA55/0x55AA) marks the device as a valid bootable media.
An invalid magic number indicates a corrupted or missing MBR. Master Boot Sector contains 512 bytes in total, of which the boot loader takes up 446 bytes, partition table 64 bytes, and magic number 2 bytes. If the MBR is damaged, you won't be able to boot into Windows.

When & Why you may need to Repair MBR in Windows 8:
MBR ( Master Boot record) can be damaged by virus attack, power outage and improper operations. Most often MBR can get damaged, when you install two different operating system and you delete the second OS (not the Windows) improperly.
As we have mentioned, if the master boot record (MBR) is broken, your computer will fail to boot and you may get the following errors message:
1."Error loading operating system¬_"
2."Operating System not found_" or "Operating System missing_"
3."Invalid partition table_"
4."Reboot and Select proper Boot device or Insert Boot Media in selected Boot device and press a key_"
How To Fix / Repair MBR Error ?
Two Ways to Fix MBR in Windows XP, 7, 8, 8.1
Normally, there are two ways to repair MBR. Follow the instructions below to repair MBR( master boot record) by yourself.
FIRST METHOD TO FIX MBR:
1. Fix MBR with command prompt and installation DVD
Fix MBR with command prompt requires the original Windows 8 or 8.1 installation DVD. The instructions are:
1.Boot from the original installation DVD.
2.At the Welcome screen, click "Repair your computer".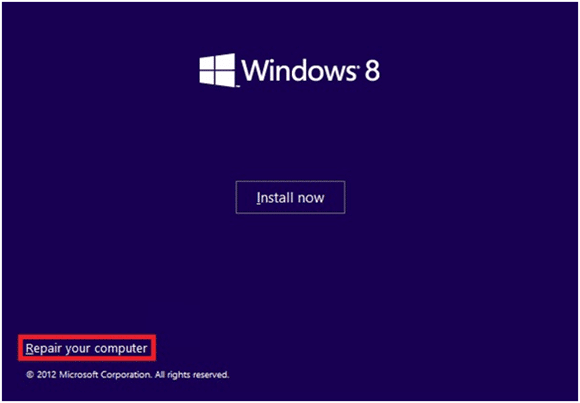 3.Choose" Troubleshoot > Advanced options > Command Prompt".

4.When the Command Prompt loads, type the following commands in order:
"bootrec /FixMbr > bootrec /FixBoot > bootrec /ScanOs > bootrec /RebuildBcd".
Remember to press "Enter" after each command and wait for each operation to finish.
5.Remove the DVD from the disk tray.
6.Type exit and Hit "Enter".
7.Restart your computer and check if Windows 8/8.1 can boot now.
SECOND METHOD TO FIX MBR:

2. Fix MBR without the Windows DVD:
Another feasible method, is by using third-party software to repair MBR without Windows DVD.  MiniTool Partition Wizard Bootable CD is among the most reliable one. In addition, no professional knowledge is required, and only three steps are needed.
MiniTool Partition Wizard Bootable CD Helps to Fix MBR in Windows 8 without Windows DVD:
The detailed steps.
Step 1: First you will need to download the MiniTool Partition Wizard Bootable CD (Pwfree91.iso file) and burn the iso file to a USB drive with burning software. After that, connect the bootable flash drive with computer to start the your computer.
Step 2: Set your computer to boot from the bootable media.
Below is a sample BIOS Boot settings. It could be different depending on the Motherboard.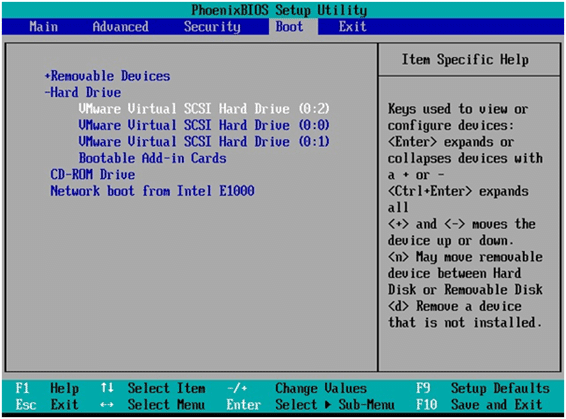 Once you select to boot from the USB flash you have just created. You will see the following message. You should select "Boot from Partition Wizard Boot Disc" rather than "Boot from Local Drive". Now press enter.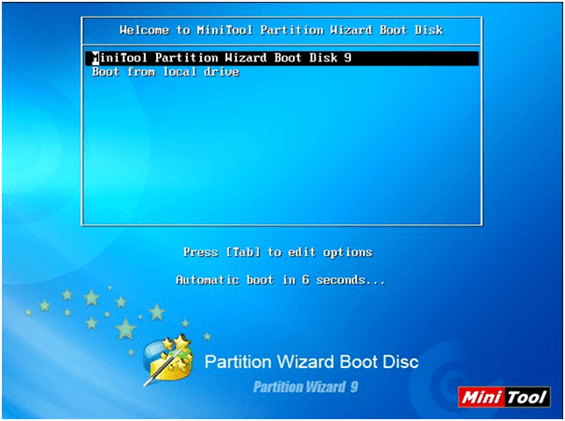 Step 3:
Once your PC boots from the Minitool Boot Disk, will see the main window of MiniTool Partition Wizard, where all disks and partitions are shown.
To fix MBR for Windows 8, you will need to select the target disk and choose the function "Rebuild MBR". Than click on the icon "Apply" to execute changes.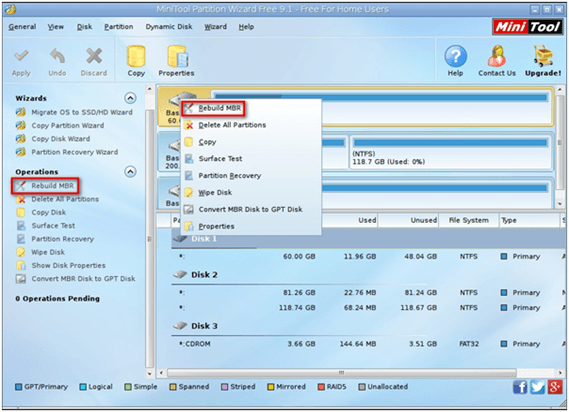 Minitool Boot Disk will repair the MBR and you system will reboot normally. Now you can remove the bootable media and set your computer to boot from the system disk.
Conclusion
MBR damage can cause system boot failure. If you are prompted or need to fix or repair MBR in Windows 8, 7, Vista, XP, and even Windows Server, turn to the partition tool – MiniTool Partition Wizard Bootable CD. It is totally FREE and we believe it can meet most users' demands.
Click here for more information and Download :
https://www.partitionwizard.com/partitionmagic/windows-8-mbr-fix.html
This is a Guest post Contributed by Skylly of Minitool. For any further assistance or information about this tool you can contact them at :https://www.partitionwizard.com/support.html.
Ben Jamir is the Founder and Author of Tipsnfreeware. He is a part time Blogger, sharing his experience and giving a Helping hand to Home users. You will find here the best Windows Tips,Tricks and quality Freeware.