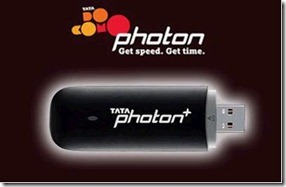 How to increase Tata Photon Plus Internet speed, with this simple trick. Tata Photon Plus is CDMA High speed internet Dongle . There are many tutorials and tricks to increase the Internet speed, but you need to be an expert to follow the tutorials. So here's a very simple way, the easiest TIP on how to increase Tata Photon plus Internet speed.
Are you using the Tata Photon Plus data card and find your Internet connection slow? Slow internet connection can be due to many reasons. It all depends on the distance from the main tower (BTS), number of connections from the same tower, if many people are accessing the connection from the same tower your speed will reduce, and also the time of the day, as during office hours the speed may be reduced.
By default windows connection settings are not optimized for maximum gain, so you need to manually change the settings (if you have the technical know how).
HOW TO INCREASE TATA PHOTON PLUS INTERNET SPEED. TUNE UP WINDOWS TO GET MAXIMUM INTERNET SPEED.
1. First Download this tool TCPOptimizer and run the program. This tool doesn't need to be installed.
2. Under the "General settings" tab, just move the connection speed slider to 3 Mbps. It will depend on available speed and your requirement. You may need to change this settings till you get the desired speed.
3. Now click on the radio button "Optimal" at the bottom of the window. keep the rest of the settings untouched and click on apply changes.
After clicking on apply button you will see the following window showing the details of changes the tool is going to make on your system settings as well as registry, just click on "Apply changes"button for the changes to take place. Don't worry by default all registry changes are backed up, so you can always revert back. Note if you have a firewall installed set it to allow changes to be made. You will need to restart your computer for the changes to take effect.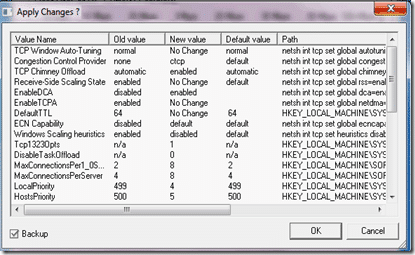 That's it ! You will now get the maximum internet connection speed provided by Tata Photon Plus.
NOTE: If it doesn't work the first time try to change the settings in the general tab by lowering the connection speed slider and find the best suited for you, as signal strength and number of concurrent connections varies from place to place. If you find any problem, simply click on the "Windows default" button and click apply, all your settings will reverted back. So no harm in trying. It works.
Thats the simplest way on How to Increase Tata Photon Plus internet speed.How is your Tata Photon plus speed ? Have you tried to Increase it? share with us.
If you enjoyed this post, Please consider leaving a comment or subscribing to the Feed to have future articles delivered to your Feed reader. Tips And Freeware
Posted By: Ben Jamir
Ben Jamir is the Founder and Author of Tipsnfreeware. He is a part time Blogger, sharing his experience and giving a Helping hand to Home users. You will find here the best Windows Tips,Tricks and quality Freeware.