How to insert a Table in Word with Keyboard. A trick you will find quite handy.
Microsoft Word is one of the best word processing software available till now. Even though there are freeware's like the open source software "Open office" which has almost all the features of word as far as word processing is concerned.But Microsoft word is still the preferred word processing software, no debate on this.Word has many features to offer, which many of us still don't know about it or don't use it.How do you insert a TABLE in your word document with the Keyboard, with out using the "Insert a table" menu.
I am sure many of the word users do not know this trick, of inserting a table easily with the key board. Its quite simple and handy too, instead of going through all those options of selecting numbers for columns,rows etc.
So how its done and what am I talking about.
Open a new document in word and select and click at the place where you want your table to be inserted and than type the plus (+) and the minus (-) sign. as shown below.
+————————-+———————–+————————–+———————–+
Just type the (+) sign where you want the table to insert than type (-) minus sign as many times as you want the width of the column to be, than type the (+) sign again that would be the end of that column(single), you can continue like that depending on the number of columns you need. Just remember that start with the (+) sign and end with (+) sign. As for example above I need to have 4(four) columns here.After that just press "Enter" button in your key board and you will see word will automatically insert a table as  shown below


If you need a single box just insert +——————————–+ and than press enter.
This will be your foundation for the Table, and of course if you need to increase the number of column you just have press the TAB in the key board after placing the curser in the last column which will create another row or column with the exact number.
Type your content as usual and the size of the column will automatically increase in size to accommodate. You can also resize the column sizes like you normally do in word insert table.
If you need to have more complex smaller boxes inside a column, use this tool

the Pencil tool to draw, just click at the point where you want a line to be drawn and drag the mouse up to the point where you want the line to end than release the mouse button, word will insert the line there.
If you need to remove a line (separator line) than just grab this tool

the eraser tool place it over the line you want to remove/erase and left click with your mouse button and the line will be erased. You can easily resize all the columns the usual way. Its easy to make Tables as complex as this.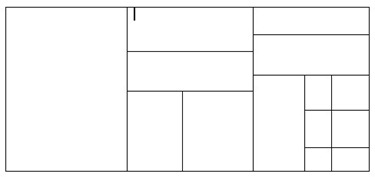 Well I find this method quite handy and fast too. I use this method all the time.Sharing this tip, hope you too will find it useful.
You may like to read "How to password protect your Word document"
---
 
Posted By: Ben Jamir
Ben Jamir is the Founder and Author of Tipsnfreeware. He is a part time Blogger, sharing his experience and giving a Helping hand to Home users. You will find here the best Windows Tips,Tricks and quality Freeware.