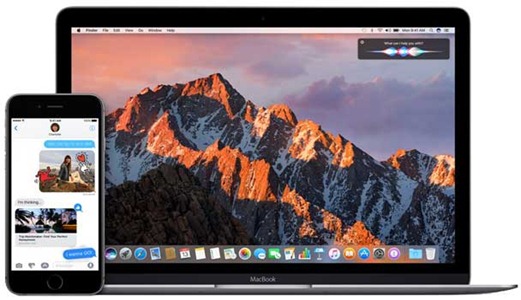 As promised Apple has released the public Beta version of its up coming iOS 10 and macOS Sierra operating systems.
Today we will show you how to install MacOS Sierra 10.12 operating system on your MacBook, iMac, Mac Mini, MacBook Pro or MacBook Air computer. Even if you don't have a registered/paid developer account.
How to Install MacOS Sierra 10.12 on your Mac
Be safe before proceeding, please backup all your important files of your Mac computer. Once you've done that, go to the Apple Beta Software Program website. Sign in with the Apple ID that you're using right now on your Mac Computer.
Enroll your Mac into the Apple Public Beta program for macOS by clicking on the "enroll your Mac" link in the "Getting Started" section. Once you enroll there, you'll get a redemption code that's only for your Apple ID to use. Remember you can only redeem it on the Mac computer where you're using that ID.
Now you open the Mac App Store application on your Mac and redeem the code, which you got above.
If you are not sure how to do that, just click the "Redeem Code" blue button on that page.
The macOS Sierra 10.12 Public Beta installer will begin to download in the background. This may take some time, the file size is  over 6GB in size.
Once the download is over, you will be promoted to install macOS Sierra on your Mac.
Just follow the instructions on the screen to install macOS 10.12 Public Beta. Please be informed that your Mac will restart a few times in order for the OS to be installed completely.
That's it! how to install MacOS Sierra 10.12 on your Mac.
See Also Best Tool to Make you Mac Run Faster and be more secure
You will automatically receive future updates via the Mac App Store.
Ben Jamir is the Founder and Author of Tipsnfreeware. He is a part time Blogger, sharing his experience and giving a Helping hand to Home users. You will find here the best Windows Tips,Tricks and quality Freeware.