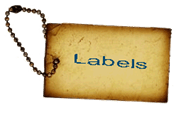 How do I
Label
my
Blog posts
? How many
Labels
a post can have?  This is one question that have been bothering me for a while now.As a new
Blogger
it was difficult, to write a post is easy if you know what you are writing about,but is that enough ? If the search engines don't find your blog articles, than you don't have any readers for your Blog, if no readers, than what's the point of publishing your post or for that matter having a Blog at all.You may have the gift and the skill to write the finest article and publish it for the world to read and appreciate, but there are millions and millions like you out there fighting to get noticed.So what do we do to get noticed and found by the search results. This is where the importance of
categorizing and labeling
your blog post plays a very important role.
So, how to categorize and Label your Blog post, the proper way.

First Label (categorize) your Posts properly.I am sure you must have done that by now.Did you do it the right way? check it again, I had to re-do it allover.Don't be confused between Labels and Category it means the same thing (almost).If you are still confused about Labels, let me explain it to you in short.

Whenever you write any article for your Blog, first you give a suitable Title right? matching the content of your post,secondly you need to categorize that post and give some Labels to your post.Labels are a way to easily categorize your post.So if any one clicks on a particular Label it will display all pages under that category.Was that confusing? just read on you will know everything by the time you finish this article.

Having said that (in short), you need to

categorize

and

Label

your blog post properly, specially if you blog on different topics.I must emphasize on this point that every post should have a

MAJOR

and a

MINOR

label.The

Major Label

will be your Post category. OK, I am confusing you, here is a small example.

Suppose you write a blog post on MUSIC, it could be a Rap music,Love song,Hip hop music,country music etc.What ever may be the type of music its still Music right? but different in nature, that's your Minor Labels Just see this table below you will understand better.
| | |
| --- | --- |
| Major Category | Minor Category |
| MusicRecipe | Rap,Love songs,Hip-hop,Country music etc.Chinese dishes,Indian dish,Continental etc. |
4. Got the idea now ? Every Post that you write and publish must have one label from the
Major category
and one from the
Minor category,
that's how you and specially your readers can easily differentiate your articles, and make it easier for the search engine to find your blog when people search in the search engine.

Suppose You may have hundreds of posts written on different types of music, but if you categorize all those post under the major category
MUSIC
, any body searching for music of any kind, will most likely to stumble on your blog with articles written under that category.Like wise if you are maintaining a Blog for writing Recipe's only, you may have different types of recipe eg,
Chinese dishes
(very popular)
Indian dishes
,
Continental dishes
etc. but when all of your articles on different types of dishes are clubbed under one category that is "Recipe" anybody searching for any particular recipe, your post is most likely to be found by the search engine.
5. Now you may ask how many Labels can you have for just one Post. The answer is you can have as many Labels as you want, its said you can have as much as 500 labels but no body has so far reached that figure, I guess.
I hope I could drive the point Home.If you could follow what I wrote, good for me, if you didn't, than place a comment below, may we could discuss more on that.If you liked this article,you might just want to subscribe for free E-mail notification for any future updates.
You may also like to Know
"How to Add Labels as Tabs on to Navigation Bar on Blogger"
Posted By: Ben Jamir