You must have seen various types of symbols in documents and brochures.
Here are the keyboard combinations on how to make symbols with keyboard combinations.
You will be surprised to know that, with just the ALT key and some number combinations of the keyboard, you can make symbols very easily. And these really comes handy.
For example the "Trade mark symbol" "Copyright symbol" etc. And many more different type of symbols that you can make with your  computer keyboard.
Here we are showing about 30 number of keyboard combination to make symbols. There could be many more we might have missed.
But these are the most common and useful symbols that you can use and will definitely prove useful if you know them.
See Also Keyboard shortcuts Everybody should know.
Just the combination of the ALT key and the Numeric numbers to make symbols with keyboard. Check it out.
By the way if you need bigger size of the symbol just change the font size.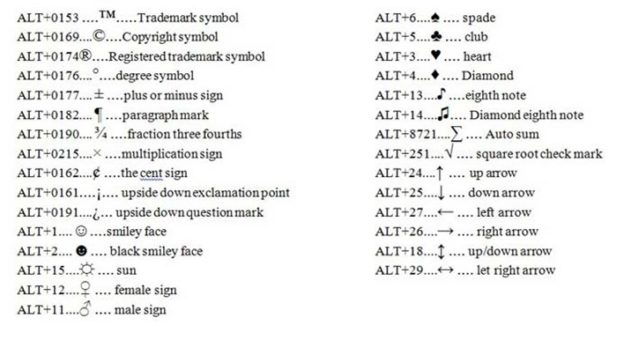 Ben Jamir is the Founder and Author of Tipsnfreeware. He is a part time Blogger, sharing his experience and giving a Helping hand to Home users. You will find here the best Windows Tips,Tricks and quality Freeware.