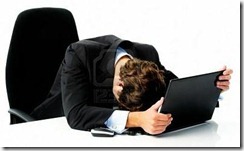 Manage windows startup programs when windows boot up

.
Did it ever occurred to you, why windows takes an eternity to boot up ?
Even if you have a reasonably powerful system, many a times it's the unwanted programs that launches every time you start your computer. Worst of all is when numerous unneeded and invisible processes gets launched.
This slows down both start-up and your computers performance as a whole. If you feel your system is powerful enough and free from viruses and Malware's and yet your system is not performing up to the mark ? Think of unwanted programs running in the background taking up all your system resources.
You need to manage windows startup programs, to free up resources. 
AUTORUNS is a FREE utility, that manage windows startup programs, shows you what programs are configured to run during system boot.
A tool to easily manage windows startup programs.  View the drivers, applications and even virus. Remember once a program is listed to run on start up folder, it will start when windows boot and will run in the background taking up your precious system resources.
When we install a program / software many of them gets configured to run on windows start up without your knowledge. Most of these we don't really need. Except for the Antivirus, windows Firewall, Anti spyware or Malware software etc. which are a must have security tools.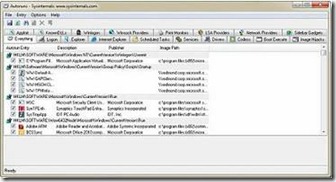 AUTORUNS is very small and less than 600 KB in size. A Free tool to Manage windows startup programs.Making windows to boot fast.
The program's interface is a little cluttered, with 17 tabs that display the various programs and processes that run on startup.
These are again separated into categories, there's also a dedicated tab that shows everything. Disabling an unwanted process is as simple as unchecking the box next to it.
Autoruns lets users optionally hide windows entries or windows and Microsoft entries. This feature is helpful to prevent users from accidentally disabling critical windows processes. 
Manage Windows startup programs, with this free software and make windows boot up faster and run faster. AutoRuns comes as a ZIP file and is accessible after extraction with no need for installation.
TYPE : Free
Size : Less than 600 KB
Operating system: Windows XP/Vista/7
Download : Latest Version
If you enjoyed this post, Please consider leaving a comment or subscribing to the Feed to have future articles delivered to your Feed reader
Posted By: Ben Jamir
Ben Jamir is the Founder and Author of Tipsnfreeware. He is a part time Blogger, sharing his experience and giving a Helping hand to Home users. You will find here the best Windows Tips,Tricks and quality Freeware.