How to remove New folder.exe virus from pen drive or local drive. New folder.exe is a serious virus infection, with some very unusual effects.
No matter how you may try to remove with your installed Anti virus software to remove it, delete the folder, it keeps coming back.
Infection with new folder.exe virus is very common, and spreads via pen drives from one system to another and randomly creates creates a folder with name as "New Folder.exe"
What New Folder.exe Virus does:
1: The virus hides folders in USB drives.
2: Disables task manager.
3: Disables registry editor.
4: Disables Folder options.
5: Disables RUN option from start menu.
6: It consumes more than 50% of your processor usage.
7: Slows down your Computer.
The new folder.exe virus is not easy to remove. Even after re-formatting the pen drive, it comes back again after reboot. If you click on it to open it creates another one either in the same folder or in another folder. Even if you delete the folder it reappears again.
How To Remove New Folder.exe Virus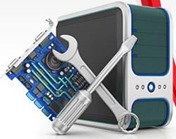 The simplest way to remove new folder.exe virus, is to run an online virus scanner on Trend Micro's site. http://housecall.trendmicro.com
Alternately you can download the tool to remove new folder.exe virus.
Ben Jamir is the Founder and Author of Tipsnfreeware. He is a part time Blogger, sharing his experience and giving a Helping hand to Home users. You will find here the best Windows Tips,Tricks and quality Freeware.