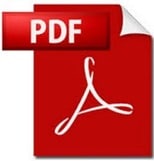 Have you ever come across a webpage and you wanted to save it or share with someone? You can of course save it as a complete web page from the browsers menu itself. But this type creates two files.
How about saving the web page as a PDF file, which you can read later and also share with friends. You can even print it like any other PDF file if you want to.
Here is how to save a webpage as PDF in Google chrome. Don't worry you don't need any extra software nor any chrome extension. Google chrome has this excellent built in feature to save webpage as PDF
How to save webpage as PDF in Google Chrome:
Open the webpage in Google chrome you want to save as PDF. Let the page load completely. Now press Control+P (or Command + P in Mac). This will open the print dialogue page.
Under Destination click on "Change" and select "Save as PDF"
On the top of this page now click on "Save" button. The save window will open. Select the destination folder or partition, name your file and click on save button again. Your webpage will be saved as a PDF file on the destination folder of your choice.
That's it, a very simple and easy way to save webpage as PDF in Google Chrome.
Here are some Images to make you understand better. These images taken in Google Chrome Version 34.0.1847.116 .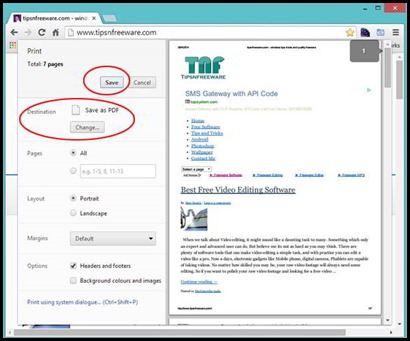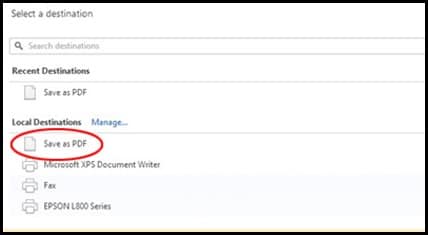 Ben Jamir is the Founder and Author of Tipsnfreeware. He is a part time Blogger, sharing his experience and giving a Helping hand to Home users. You will find here the best Windows Tips,Tricks and quality Freeware.