"My Computer" icon, is the most used icon in Windows OS desktop. After windows installation this is the first icon, that we see on the desktop. But this is not included in latest Windows 8.1 or 8 by default. Besides Windows 8 boot directly into metro UI mode instead of desktop mode, to which we are used to.
Although you can make Windows 8/8.1 to boot into desktop mode directly, but still the My computer icon will be missing .
If you are a Windows OS user, than you already know that, having the 'My Computer' icon on desktop, makes it easy to access disk partitions, folders, Disk management, device manager and properties right from your desktop.
Here is a simple and quick way about how to show / bring back "My computer" icon on Windows 8 and 8.1 desktop.
The steps explained here to show my computer icon are very similar on Windows 8 or 8.1 desktops.
1) Right Click on any blank space and select Personalize. As shown in the image below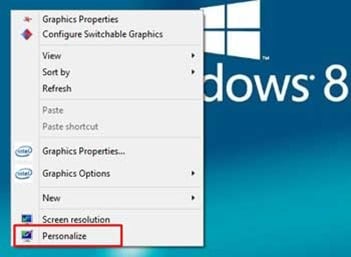 2) In next screen Click on 'Change desktop icons'. on the left panel. On the right panel under "Desktop icon setting's" Select the icons that you want to display in your desktop. Checking the 'Computer' check box will show the my computer icon. Remaining icons are self explanatory, and its individual choice only.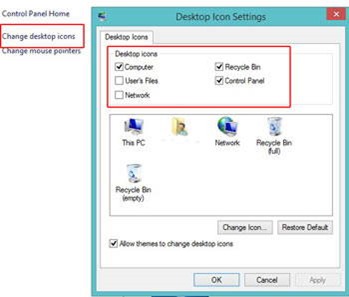 3) Now click on Apply than OK. Now go back to desktop, you will see the My computer icon. But named as "This PC", if you like it, keep it that way or just right click on the icon choose to "Rename" it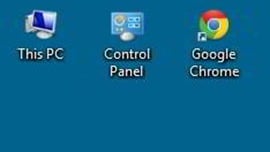 That's how you can show My Computer Icon on Desktop in Windows 8.  Hope this small guide would be helpful.
Posted By: Ben Jamir
Ben Jamir is the Founder and Author of Tipsnfreeware. He is a part time Blogger, sharing his experience and giving a Helping hand to Home users. You will find here the best Windows Tips,Tricks and quality Freeware.